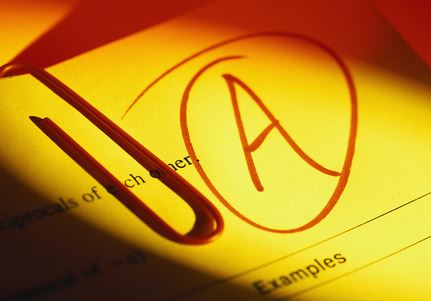 By Barbara Connell with Aronson LLC
On August 1, 2014, the Small Business Administration (SBA) released the Small Business Procurement Scorecard for fiscal year 2013. The annual scorecard is an assessment tool that measures how well federal agencies reach their small business and socio-economic prime contracting and subcontracting goals and reports agency-specific progress. Federal agencies scored an A for fiscal year 2013, achieving 100.6% of their 2013 small business contracting goals. For the first time in over 7 years, the federal government exceeded the overall goal for small business contracting (23%) by awarding $83.1 billion or 23.39% of federal contracting dollars to small businesses.
Similar to 2012, the government exceeded the goals for small disadvantaged businesses (5%) and service-disabled veteran-owned small businesses (3%) with achievements of 8.61% and 3.38% respectively. Contract awards to women-owned small business and HUBZone small businesses fell short once again. Although contract dollars decreased in all socio-economic categories due to reduced federal spending, the percentage for small business contract awards still increased in four of the five categories since 2012.
The FY2013 Scorecard Summary by Prime Spend shows that three federal agencies received a grade of A+ (Department of Interior, the Department of Transportation, and the Office of Personnel Management), and 17 agencies received an A. The four remaining agencies received a B or lower.
The annual Small Business Procurement Scorecards provide an assessment of federal achievement in prime contracting to small businesses by the 24 Chief Financial Officers Act agencies.  The prime and subcontracting component goals include goals for small businesses, small businesses owned by women, small disadvantaged businesses, service-disabled veteran-owned small businesses, and small businesses located in Historically Underutilized Business Zones (HUBZones). This data is captured at the department level in the Federal Procurement Data System (FPDS-NG) and was retrieved from FPDS-NG on 02/19/2014 for the date range 10/01/2012 through 9/30/2013 (FY2013).
About the Author: Barbara Connell is a Senior Consultant in Aronson LLC's Government Contract Services Group. Ms. Connell performs proposal preparation and contract administration for GSA Schedule clients. She works with clients to provide customized solutions to ensure success and compliance throughout the life of the GSA Contract. At Aronson, she is also gaining experience in Service Contract Act (SCA) compliance and accounting system reviews to assist clients prior to Defense Contract Audit Agency (DCAA) audits. Ms. Connell graduated from the Pennsylvania State University with a B.S. in Marketing and a Minor in Information Systems Management.