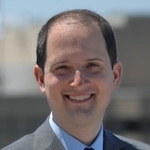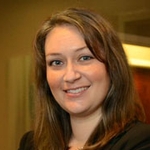 The 2018 National Defense Authorization Act ("NDAA"), signed last week, made some significant changes to the Small Business Administration's ("SBA") Historically Underutilized Business Zone ("HUBZone") Program. Most of the changes will not take effect until January 1, 2020, but one important change is effective immediately: the current HUBZone maps will be "frozen" and will not change until at least January 1, 2020. This means that areas that currently are designated as HUBZone (or in redesignated status) will remain HUBZones until 2020. Under the 2018 NDAA, SBA is charged with creating a publicly accessible online tool to depict the HUBZones. The current HUBZone areas will remain the same until the new online tool is created – which will be no sooner than January 1, 2020 and potentially longer. The NDAA is not clear about how the new online tool will differ from the current HUBZone map available online, so time will tell what the new online tool will entail.  
Starting in 2020, SBA's online tool depicting HUBZones will be updated less frequently, which will give HUBZone businesses more certainty about how long areas will remain HUBZones. After the new online tool is created, the HUBZone maps will be updated every five years for HUBZones that are census tract or nonmetropolitan county HUBZones. Currently, these types of HUBZones are based on unemployment and income data of the residents of these areas, and it is difficult to predict how long each such HUBZone will remain designated as a HUBZone. Under the 2018 NDAA, the online tool will be updated once every five years for census tract or nonmetropolitan county HUBZones – beginning on January 1, 2020 – which means that participants in the HUBZone Program can be certain an area will remain a HUBZone until the online tool is updated every five years.
SBA will still consider "redesignated" areas to be HUBZones for three years, and these are the areas that previously were census tract or nonmetropolitan county HUBZones but no longer meet the definitions for those types of HUBZones. This means that if an area is a HUBZone in 2020, it will remain a HUBZone through at least 2028 because the HUBZone online tool will not be updated until 2025 and even if an area no longer meets the HUBZone definition in 2025, it can remain a "redesignated" area for 3 years. 
However, firms that are in areas that are currently in redesignated status should be aware that the three-year redesignation period will not restart in 2020 when SBA's new online tool is created. If a current redesignated area is not HUBZone according to the new map on or after January 1, 2020, that area will not be eligible for an additional three years of redesignated status. 
Other changes to the HUBZone Program, which are effective January 1, 2020, include the following:
A HUBZone designation of a military base closure area begins when the SBA Administrator designates an area as a base closure area, not when the base actually closes.
Nonmetropolitan counties based on income level will be determined by comparing the nonmetropolitan county's median household income against the statewide median household income, and not the median household income for only nonmetropolitan counties in that state.
Governors can request that SBA designate areas in the Governor's state that do not fall into the existing HUBZone definitions as HUBZone. Governors can submit one petition per year requesting that an area or areas in the state be designated as HUBZones. If SBA approves of the Governor-designated areas, the Governor must submit data annually to demonstrate that the areas should remain designated.
When a company submits an application for the HUBZone program, SBA will verify the eligibility of the applicant within 60 days.
SBA will maintain a publicly available list of current HUBZone concerns.
About the Author: Jon Williams is a partner with PilieroMazza and a member of the Government Contracts Group. He may be reached at [email protected]. Julia Di Vito practices in the areas of government contracts, litigation, employment, and labor. She may be reached at [email protected].