By Kimi Murakami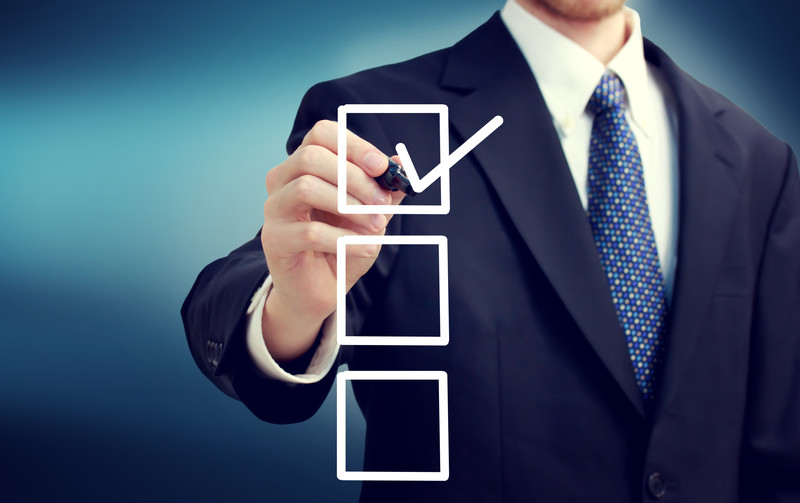 It's spring and it seems like a good time to make sure your corporate records, documents, and information are in order. We've had several blog posts recently about getting ready to sell your company. One of the key pieces in an acquisition transaction is the scrutiny of the target company's records and documents. The following checklists will help you clean up the records and documents of your small business.
Entity Formation Basics
Your corporate record book or files should contain: 
the articles of incorporation or articles of organization for a limited liability company 
the certificate from the state where the company was incorporated or formed evidencing filing of the articles in the state
the bylaws of the corporation or an operating agreement if a limited liability company
stock certificates or membership interest certificates, if a limited liability company, and stock ledger, and 
the minutes from the meetings of the board of directors and the shareholders or the members and managers if a limited liability company
In addition to making sure your corporate minute book has the foregoing, ask the following:  
Are the articles of incorporation and the bylaws up to date or do they need to be amended to reflect changes in corporate governance matters?
Has the company held its annual shareholders and directors meetings approving and memorializing the corporate actions taken during prior years?
Have all of the directors and officers been duly appointed for the year?
Have all of the stock certificates been properly issued to the shareholders and recorded in the company's stock ledger establishing a clear chain of title of ownership?
Have the annual franchise taxes or fees been paid in the state of incorporation or have you made note when they will be due this year?
Registrations and Permits
As your company has grown and business expanded, have your corporate registrations, licenses, and permits been updated to keep up with such changes.  Confirm the following:
Is the company conducting business in any states in which it is not registered to do business as a foreign corporation?
Has the company registered all trade names (also known as d/b/a's or fictitious names) in the states that require such registration
Does the company have a current registered agent and address in each state in which it is authorized to transact business or does that information need to be updated?
Are all permits, licenses, and similar authorizations from governmental agencies necessary for the lawful conduct of business renewed and up to date?
Employee Matters
Taking care of the talent at your company is mission critical but ask the following:
Does the company have a stock bonus plan?  Does it provide the incentives the company needs to build success?
Has the company considered equity-linked alternatives to issuing actual ownership such as phantom stock plans or stock appreciation rights plans?
Have all employee benefits, handbook, policies, codes of conduct been updated?  
Intellectual Property Issues – Trade Secrets and Trademarks
In addition to protecting the company's "human" capital, the intangible assets such as methods, proprietary information or "secret sauce" must be protected, so check on the following:
Are employees adequately bound by restrictive covenants such as confidentiality agreements, non-competition, and non-solicitation provisions?
Has the company taken actions needed to protect its intellectual property such as:

using a proper copyright notice on its website?
limiting dissemination of confidential information and using written agreements where feasible to protect trade secrets and other proprietary information and know-how? 
using a TM symbol for the company's trademarks and/or filing a trademark registration application?
Other Business Matters
Have all taxes been properly paid to federal, state, and local authorities?  
Does the company have a clear understanding of what creditors have liens on its assets and what restrictions the company is subject to when trying to qualify for additional credit facilities?
Has the company checked to make sure that there are no judgment liens against it?
Does the company have a clear understanding of all its real property owned or leased, and are all title records, lease agreements, and amendments in order?
Is the company aware of and/or addressing any known environmental, health or workplace safety issues?
Are all insurance policies up to date, premiums paid, and documents in order? 
Using the foregoing checklists is a quick way to ensure that the company's corporate records and related matters are organized, accurate, and in good order. Taking this prudent audit will help your small business to be better prepared to get new financing from a bank, to face a challenge to your company's status as a small business or to showcase how well your small business is operated should a prospective buyer come knocking on your door with an offer to purchase your company. Sound corporate counsel can help with any issues that need to be cleaned up. 
About the Author:  Kimi Murakami is counsel with PilieroMazza and focuses her practice on corporate transactions with an emphasis on mergers and acquisitions of government contractors. She also has experience advising on intellectual property matters including trademarks and trade secrets. She can be reached at [email protected].