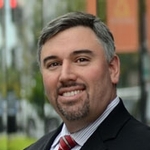 This article is the first installment in a series from PilieroMazza where we will walk through the various data rights clauses in the FAR and DFARS to explain how they are supposed to work, what they mean, and when to know which rules apply to a particular procurement.
Data rights under federal government contracts create confusion from both the government and the contractor perspectives. There is substantial misunderstanding as to the purpose of the data rights regulations and the limits as to the scope of rights the government retains in items developed with federal money under a government contract, or at private expense.
What are data rights and why should you care?
Some contractors have no need to worry about the FAR and DFARS provisions regarding data rights; however, any contractor who has proprietary or confidential information of a technical nature, patentable items, or a desire to copyright items to which it maintains ownership should be well aware of  data rights and how to protect their rights in such data.
Under the standard data rights FAR clause, 52.227-14, data means computer software or technical data, defined as merely data of a scientific or technical nature. Aside from computer software, the data which is subject to the data rights clauses tends to be either a proprietary solution for solving a technical problem, or a technical design of some sort. It does not include "form fit and function data" which is, generally, the information necessary to perform repair and maintenance on any item created with the technical data, or manuals for computer software.
Therefore, any such "form fit and function data" cannot be protected and will always be provided to the government in a "no strings attached" type of way. The good news is that such "form fit and function data" is fairly narrowly defined in the regulations so that contractors will not inadvertently give away their rights. The key takeaway is that IF you are providing any computer software or technical data to the government, you need to understand the key FAR and DFARS data rights clauses to protect your rights.
Why is it so critical to understand the data rights rules and regulations?
For one, you may be giving away valuable information and costing your company significant profits on future work. Specifically, if you fail to properly reserve your company's rights in data or computer software, you give the government the right to do whatever it pleases with that data or software, including providing it to a competitor to perform a follow-on contract. This presumes the competitor beat your company in the follow-on competition—a competition that may not have even been possible without your relinquishment of rights.
Additionally, the government may require you to provide the software or data to another federal agency interested in the product, meaning you could lose out on that revenue as well. While you cannot always preserve your rights in all situations, most contractors can preserve some rights, or otherwise limit what they give away. Often, too many do not understand the data rights rules and they either fail to put the necessary markings on the deliverables given to the government, or they even allow the government to take ownership rights in the computer software or technical data created under the contract.
The latter, taking ownership, is rarely, if ever, supposed to occur as the public policy behind the data rights rules allows contractors to commercialize software or technical data so as to bring more activity to the broader economy than the government could ever hope to do. So that is a key point to remember as well—contractors should always maintain ownership over computer software and technical data even if the government paid for 100 percent of the development.
The question is now what are the different types of rights the government can take in computer software or technical data, and how to do you retain the maximum rights you can under the FAR and DFARS clauses? We will start to answer that question in Part II, starting with technical data, then moving to non-commercial software and commercial software in later installments of this data rights series.
About the author: Cy Alba is a partner with PilieroMazza and is a member of the Government Contracts and Small Business Programs Groups. He may be reached at [email protected].