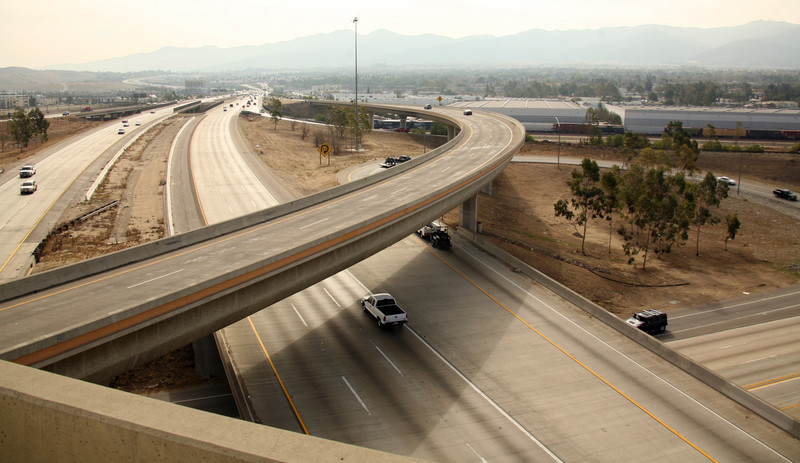 With President-elect Trump's promise to turn America's crumbling infrastructure into an opportunity for accelerated economic growth, there are likely to be significant investments in the next four years in transportation, construction, and other similar projects. The new administration's plans are likely to have a particularly big impact on the highway construction industry, which stands to ultimately receive billions in federally-financed dollars. State and local governments will be first in line to receive the funds so they can be trickled down to create thousands of new jobs. Those dollars will be filtered through prime contractors and their disadvantaged business enterprise ("DBE") partners, which will be performing many of these federally-funded projects. With billions of dollars likely to hit the streets, this is a good time for firms to look into the DBE program.
While not as well-known as the Small Business Administration's 8(a) and other small business programs, the Department of Transportation's ("DOT") DBE program has been around for some time. It was established by Congress in 1983 with legislation that required that at least 10 percent of the funds authorized for highway and transit federal financial assistance programs be expended with DBEs. The three agencies with those programs are the Federal Highway Administration, Federal Aviation Administration, and Federal Transit Administration.
Because federal transportation projects require significant coordination with state and local governments, the DOT established regulations that require the recipients of DOT federal dollars—state and local transportation agencies—to establish DBE participation goals on federally-funded projects and a process to certify DBE firms. In other words, each state is tasked with putting a process in place to certify firms which qualify as DBEs, so they can then be identified as eligible teaming partners by large business primes to help meet the agency's goals. The DOT regulations set the uniform criteria to participate in the DBE program, which the states follow.
In general, to be eligible for the DBE program, persons must own 51 percent or more of a "small business," establish that they are socially and economically disadvantaged within the meaning of DOT regulations, and prove they control their business. Although the DBE program was initially limited to minority group members, Congress later expanded it to include women. Firms seeking DBE certification start the process at the state level. If denied certification by the state certifying agency, firms may appeal the decision to the DOT in Washington, DC, which has an appeal process.
Notably, firms participating in the DBE program are not limited to opportunities involving construction projects. For example, the Federal Aviation Administration has its own program involving airport concessionaires who qualify for the program. There are also DBE goals for car rental concessions operations. To illustrate further, car rental companies must, by law, make a good faith effort to meet DBE goals by exploring all options available to meet the goals. These options include the purchase of business services from DBE vendors. 
The changes that are coming to Washington will have a wide-ranging impact throughout the country. They offer opportunities to those firms that plan ahead and positon themselves to compete for the dollars that will be flowing through our economy to create jobs and help rebuild the country's poor infrastructure. The DOT, through its agencies and the states, distributes billons annually to help finance thousands of projects across the country. Large construction contractors will need to satisfy different DBE goals in order to successfully win the contracts that will be let in the future. This gives DBEs the opportunity to tap into a very lucrative market.
About the Author: Tony Franco is a senior partner with PilieroMazza and oversees the Government Contracts and Small Business Programs Groups. He may be reached at [email protected].