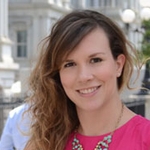 In the small business government contracting world, one of biggest advantages to winning a GWAC, like Alliant, CIO-SP3, OASIS or SEWP, is that you will be considered a small business for the contract and any orders awarded to you, despite your natural growth. This is because the general rule is that a contractor's size for purposes of a multiple award contract is established at the date of proposal with price. Effectively, a contractor is locked in as a small business based on its size at time of proposal.  
However, there are three important exceptions to this rule. First, if a contract's duration is longer than five years, a contractor will be required to recertify its small business status for purposes of that contract prior to the end of the fifth year of the contract. Second, if the contractor undergoes a triggering event—merger, sale, acquisition, or contract novation—the contractor must recertify within 30 days. Third, if a contracting officer requests a new size certification in connection with a specific order under the multiple award contract, a contractor will need to recertify for purposes of that order. (Beware, the rules for 8(a) firms are different, as my colleague, Katie Flood, 
recently pointed out
.)
Importantly, SBA's regulations governing size recertification for purposes of an order under a multiple award contract provide that size recertification is required at the order level only "[w]here the contracting officer explicitly requires concerns to recertify their size status in response to a solicitation for an order." 13 C.F.R. § 121.404(g)(3)(v). SBA's Office of Hearings and Appeals has construed this regulation narrowly, finding that including FAR clauses addressing set-aside contracts does not rise to a level of an "explicit" recertification requirement. See Size Appeals of Safety and Ecology Corp., Appellant, SBA No. SIZ-5177 (2010) (holding contracting officer did not explicitly require size recertification in solicitation for set-aside order). Therefore, a contractor is only required to recertify its size for task order under a multiple award contract if the contractor explicitly requires recertification in the request for proposals.
If you want to learn more about recertification and when you may need to rerepresent your company's size or status to the government, consider attending PilieroMazza's 
free webinar
on August 16, 2017, during which my colleague, Katie Flood, and I will demystify the recertification rules.

About the Author:
Megan Connor, a partner with PilieroMazza, focuses her practice in the areas of government contracts, small business administration programs, business and corporate law, and litigation. She may be reached at 
[email protected]
.