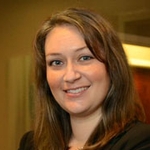 Companies that pursue contracts with the Federal Government should not underestimate the importance of small business subcontracting plans. If you do business with the Government and are not a small business, you are likely aware that any contractor receiving a contract with a value greater than $150,000 must agree in the contract that small business, veteran-owned small business, service-disabled veteran-owned small business, HUBZone small business, small disadvantaged business, and women-owned small business concerns will have the maximum practicable opportunity to participate in contract performance as subcontractors. And if the prime contract offers subcontract possibilities and is greater than $700,000 (or $1.5 million for a construction contract), the prime contractor must create a small business subcontracting plan and submit it to the Government.
This requirement is not to be taken lightly. Not only can the Government audit your compliance with your small business subcontracting plan, but an error in creating the plan can prevent you from winning a contract. Solicitations that include Federal Acquisition Regulation clause 52.219-9, Small Business Subcontracting Plan, provide that an offeror must submit a subcontracting plan addressing subcontracting with various kinds of small businesses. The solicitation also may contain minimum requirements for subcontracting to various types of small businesses.
A recent protest before the U.S. Government Accountability Office illustrates the significance of small business subcontracting plans in qualifying for contracts. An offeror's proposal was rated negatively due to its failure to specify subcontracting dollar values and percentages for all small business programs in its small business subcontracting plan. Although the protester proposed to utilize small businesses for 100 percent of its subcontracting dollars, it failed to identify any subcontracting goal for small disadvantages businesses or service-disabled veteran-owned small businesses, as required by the solicitation. As a result, it received a lower rating in this category than the awardee of the contract and this lower rating contributed to it losing the award.
Because small business subcontracting plans are relevant throughout the procurement process, it is important to be aware of the requirements surrounding them. For more information about subcontracting plans, please join PilieroMazza for our 
webinar
 on October 4, 2017.
About the Author: Julia Di Vito practices in the areas of government contracts, litigation, employment, and labor. She may be reached at [email protected].