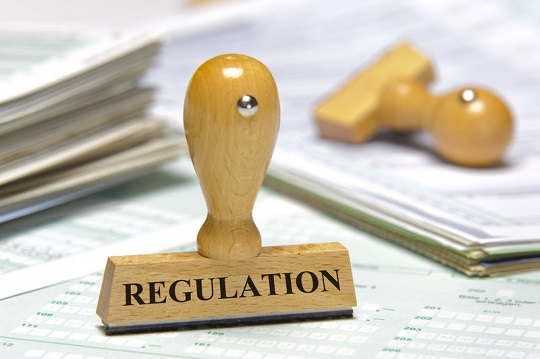 The Department of Transportation's ("DOT") new Disadvantaged Business Enterprise ("DBE") regulations went into effect on November 3. These new rules will have a significant impact on the highway construction industry, according to the Associated General Contractors of America. Because so many small disadvantaged businesses also participate in the DBE program, it is important that they stay abreast of these new regulations. The DOT considered the revisions to be a minor adjustment to the old rules, but they actually have a much wider impact on DBE program participants.  
For example, the new regulations revise the Uniform Certification Application and Reporting Forms, creating a uniform personal net-worth form. The change is designed to address possible confusion that exists when recipients of DOT funds or other entities certifying DBE firms use the Small Business Administration's personal financial statement form as part of their evaluation of the economic disadvantage of an applicant. Because the SBA Form 413 requires information that is not required by the DBE regulations, DOT has issued its own personal net worth form.
The DOT also revised other regulations that are designed to clarify what firms are eligible for the DBE program. For example, the department has amended the size standards for participants to qualify as small businesses: only firms with average revenues of less than $23.98 million are eligible. This represents an approximate $1.5 million increase in the size standard.
The DOT has also proposed changes to the presumption of control by non-disadvantaged owners who remain involved in a company after a transfer of ownership. According to the DOT, the presumption is rebuttable such as when there is a mentor-protégé relationship. The DOT provided other examples of when a non-disadvantaged individual may remain with the company after a transfer, such as when they do so to maintain contact with valued customers; remain temporarily to assist with the transfer of ownership; or maintain a small ownership interest or minimal participation in the firm with no control of the company.  
Due to the breadth and scope of the regulatory changes, this article only touches up on some of the changes to how the DOT has revised its rules. The new regulations provide much greater clarity to a number of requirements to participate in the program. Given the substantial contracting dollars that go to construction projects and, by extension, DBEs, it is important that small disadvantaged businesses stay abreast of these changes if they want to participate in the program.
About the Author: Tony Franco is a senior partner with PilieroMazza and oversees the Government Contracts and Small Business Programs Groups. He may be reached at [email protected].