By Katie Flood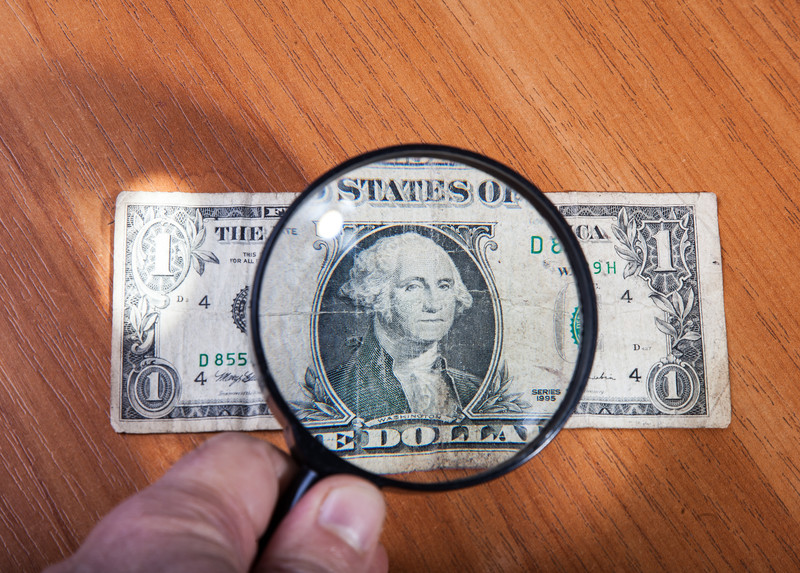 On April 15, 2016, GAO released a proposed rule announcing its intent to create an electronic bid protest filing and document dissemination system. The proposed system will implement requirements of Section 1501 of the Consolidated Appropriations Act for Fiscal Year 2014, enacted on January 14, 2014. In the proposed rule, GAO outlines the basics of the system, which will be called the Electronic Protest Docketing System (EPDS). Once up and running, EPDS will be the sole means for filing a bid protest at GAO—with the exception of protests containing classified information—and will also serve as the platform for parties as well as GAO to file and receive documents. Additional guidance for the use of EPDS will be provided by GAO at a later time, separate from the current GAO regulations.
Section 1501 also charged GAO with instituting a bid protest filing fee, to be paid when a protester initiates a protest action on EPDS. GAO anticipates that the bid protest filing fee will be $350.
The proposed rule states that GAO derived the fee "using actual costs GAO has incurred to develop the system, estimates of future costs for hosting and maintaining the system (adjusted for inflation), estimates of future annual bid protest filings as determined by considering historical filings of the past five fiscal years, and a recovery period for development costs of approximately six years."
In addition to these major changes to the bid protest filing system, the proposed rule also provides a few tweaks to GAO's regulations. Highlights from these changes include:
Clarification of GAO's timeliness rules relating to "pre-award" protests of solicitation defects or ambiguities. Under current 4 C.F.R. 21.2(a), protests challenging defects or ambiguities in a solicitation ordinarily are timely so long as they are filed "prior to bid opening or the time set for receipt of initial proposals." GAO proposes "to clarify the time for filing challenges to a solicitation where the basis for a protest becomes known when there is no solicitation closing date or when no further submissions in response to the solicitation are anticipated." The proposed rule requires that such protests "must be filed within 10 days of when the alleged impropriety was known or should have been known."
 
The proposed rule would also amend the current "safe-harbor" timeliness provision that relates to requested and required debriefings to clarify that the rule governing debriefings applies to post-award debriefings only, and "does not apply to protests challenging alleged solicitation improprieties…"
 
GAO clarifies that an agency's "five-day notice," its response to a protester's document requests, must be filed on the last business day before a weekend or a federal holiday, if the fifth day for filing falls on the weekend or federal holiday. 
 
GAO proposes to require that "where a protester or intervenor does not have counsel admitted to a protective order, and documents are withheld from the protester or intervenor on that basis, the agency must provide adequately-redacted documents that adequately inform the protester or intervenor of the basis for the agency's arguments in response to the protest."
 
Also with respect to protective orders, GAO proposes to amend its regulations "to reflect that GAO generally does not issue a protective order where an intervenor retains counsel, but the protester does not."
 
The revised regulations will require parties to provide redacted versions of documents that are otherwise covered by the protective order. A party that files a protected document must file in EPDS within five days a final, agreed-to redacted version of the document. GAO will resolve any disputes concerning redacted documents. 
 
GAO's rules will now address the issue of an agency override of automatic CICA stay of contract award or performance. The proposed rule will "require agencies to file a notification where it overrides a statutory requirement to withhold award or suspend contract performance and to require agencies to file any issued determination." GAO believes it is necessary for it to review the agency's rationale in order "to consider the basis for the agency's override in determining the remedy to recommend in the event GAO sustains a protest…"
 
The proposed rule also provides more detailed instructions and guidance to protesters and agencies regarding claims for costs and attorneys' fees. 
Comments on the new EPDS system, proposed filing fee, and other regulatory changes are due by May 16, 2016.
About the Author: Katie Flood is an associate with PilieroMazza in the Government Contracts Group. She may be reached at [email protected].