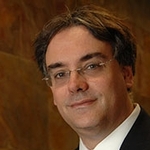 The General Services Administration ("GSA") and the Office of Management and Budget ("OMB") are providing an important opportunity to the public to provide input into the implementation of the so-called "Amazon Amendment," Section 846 of the recently-enacted National Defense Authorization Act ("NDAA") for Fiscal Year 2018. GSA has published in the Federal Register a Notice of public meeting and request for information ("Notice") which can be found here.
NDAA Section 846 ("Amazon Amendment")

The Amazon Amendment is anticipated to have a far-reaching impact on small business federal government procurement and, in particular, the holders of GSA Schedule contracts and Governmentwide Acquisition Contracts ("GWAC"). Section 846 directs the GSA Administrator to establish a program ("Program") that would permit federal agencies and departments to acquire commercial products through "commercial e-commerce portals" ("Portals"). Section 846 states that the purpose of the Program is to enhance competition, expedite procurement, enable market research, and ensure reasonable pricing of commercial products. 
The "commercial products" which may be procured through the Program are "commercially available off-the-shelf" ("COTS") items as defined by federal statute, excluding services. The Portals under this program are defined as "commercial solution[s] providing for the purchase of commercial products aggregated, distributed, sold, or manufactured via an online portal with multiple providers for the purpose of enabling government-wide use of these portals." In other words, the Portals would be online purchasing platforms that are similar to those provided by Amazon and other large online retailers which are familiar to consumers. 
Section 846 contains a few important limitations on the use of Portals. First, commercial items procured through Portals cannot exceed the Simplified Acquisition Threshold ("SAT"). (It is also worth noting that, separately, Section 605 of the NDAA has increased the SAT from $100,000 to $250,000.) Second, unless otherwise provided for in Section 846, all laws, including those setting forth policies, procedures, requirements, or other restrictions for acquiring property or services by the Federal government shall apply to the Program. In addition, it is important to note that purchases of a product through Portals shall be deemed to be an award of a prime contract for purposes of government-wide socio-economic and small business goals if the purchase is from a supplier that is a small business concern.
The Program is to be implemented over a two-year period in three phases by the OMB Director, in consultation with the GSA Administrator and other department and agency heads. Of particular importance is Phase I, Implementation Plan, which calls for the submission to Congress of an implementation plan and schedule to carry out the Program, including a discussion and recommendations regarding necessary changes to federal procurement laws in order to implement the Program. Phase I is to be completed no later than 90 days after enactment of the 2018 NDAA. Phase II, Market Analysis and Consultation, requires OMB to recommend changes to or exemptions from laws necessary for effective implementation of the Program within a year after the implementation plan is submitted. Phase III, Program Implementation Guidance, requires OMB to provide guidance to implement the Phase I implementation plan and schedule. Such guidance must be provided no later than two years after the submission of the Phase I implementation plan and schedule. The guidance will include protocols for oversight of procurement through the Program and compliance with laws regarding supplier and product screening requirements, data security, and data analytics. Future implementation phases, including a selection of participating agencies and possibly the award of contracts to Portal providers, are to be determined by the GSA Administrator.
The "Amazon Amendment" has received a great deal of attention and concern because of the potential for monopoly or duopoly control of access to the federal acquisition marketplace for commercial items, which is estimated by GSA to be greater than $50 billion annually. It is widely believed that only a small number of commercial enterprises (possibly only one or two) would likely have the ability to provide Portals under the Program, to the potential detriment of government contractors with contracting vehicles such as GSA schedule contracts or GWACs as well other commercial firms with their own online platforms. 
Notice of Public Meeting and Request for Information

In order to facilitate input from external stakeholders in Phase I of the Program, GSA and OMB are hosting a modified town-hall style public meeting and inviting the submission of written comments. The purpose of the written comments is to assist GSA and OMB in the preparation of informed questions for discussions in the public meeting and to assist in the drafting of the Phase I implementation plan. In order to facilitate comment submission, GSA and OMB developed a series of questions grouped around the following focus areas and topics:
  
  A. General Program Design.
Leveraging existing e-commerce portal providers
Number of portals
Phase-in
Relationship between GSA, Government buyers, e-commerce portal providers, and sellers through portal providers
Relationship to existing programs
  B. Buying Practices
Competition
Pricing, delivery, and other terms of sale
Compliance
Considerations for small businesses, socio-economic programs, and mandatory sources
Supplier and product performance
Responsibility of platform sellers
  C. Implementation
Changes to existing acquisition framework for COTS items
Level of relief
Rulemaking
  D. Additional considerations
The public meeting will be held at the GSA Auditorium at GSA Headquarters, 1800 F Street, NW Washington, DC 20405 on January 9, 2018 at 8:30 a.m. EST, and will conclude no later than 4:00 p.m. EST. Pre-registration is required by January 2, 2018. Virtual attendance is also possible. 
Although GSA and OMB encourages submission of written comments before the January 9, 2018 meeting, they must be submitted to GSA by January 16, 2018.
About the Author: Patrick Rothwell is an associate with PilieroMazza in the Government Contracts Group. He may be reached at [email protected].