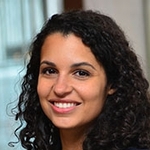 In a 5–4 decision, the U.S. Supreme Court last Monday held that auto service advisors—car dealership employees who consult with customers about service needs and suggest repair services—are exempt from overtime requirements under the Fair Labor Standards Act ("FLSA"). The decision follows a 2011 Department of Labor rule that excluded these service advisors from the exemption.
As a reminder, the FLSA requires that companies pay covered employees time and a half for all hours worked in excess of 40 each workweek. However, not all employees are subject to this requirement, and the FLSA provides a number of specific exemptions from overtime compensation. In fact, more than two dozen job classifications are specifically exempted from coverage, including farmers, taxicab drivers, computer programmers, and, relevant to this article, "any salesman, partsman, or mechanic primarily engaged in selling or servicing automobiles."
According to the Court, auto service advisors fall squarely within this exemption because they are "salesm[e]n . . . primarily engaged in . . . servicing automobiles." Breaking from precedent, the Court rejected the principle that "exemptions to the FLSA should be construed narrowly." Instead, the Court took a more expansive view of how to interpret FLSA exemptions and ruled that exemptions are to be given a "fair" reading.
While it remains to be seen what the Court means by "fair," this decision certainly will influence how courts interpret FLSA exemptions moving forward. Employers will likely have a bit more latitude to classify positions as exempt from FLSA overtime requirements. However, employers should be careful not to take this too far because any position must still meet the general requirements of the applicable exemption.
As always, we encourage companies to evaluate employee job duties and responsibilities carefully and, on a case-by-case basis, to ensure compliance with the FLSA. Positions often require additional analysis beyond the clear text of the law. In those situations, we recommend contacting legal counsel to ensure compliance.
About the Author: Sarah Nash is an associate with PilieroMazza in the Labor and Employment Group. She may be reached at [email protected].