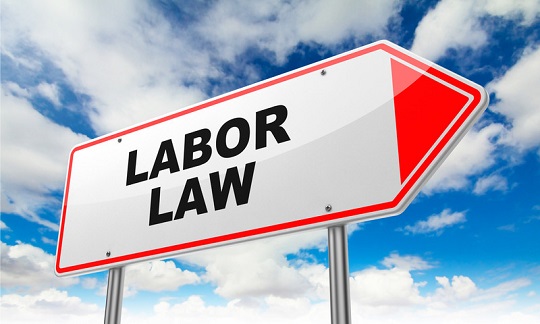 This article is the second installment in a three-part series from PilieroMazza on the major labor law issues confronting employers in 2016 and how employers can effectively surmount those challenges.
Contractors pursuing federal work have a host of legal compliance responsibilities and that list keeps getting longer. Recently, the White House has focused on labor regulation initiatives including executive orders addressing sexual orientation and gender identity, minimum wages, equal pay, pay transparency, sick leave, and general labor compliance. This is on top of the myriad of other regulations applicable to contractors and the web of federal and state labor laws requiring constant monitoring and review.
Taken together, it is challenging to find employers that have not run afoul of these regulations at one time or another. While most often the mistakes are unintentional, the price tag for these errors can be staggering and will become even more so in 2016.
In 2014, President Obama issued an executive order with the goal of barring companies that fail to comply with 14 different labor laws, and their state law equivalents, from being eligible for the award of federal contracts. The FAR Council's final rule implementing the executive order and the Department of Labor's ("DOL") accompanying guidance, are expected to be released in the next few months.
Click here for important details regarding the Proposed Rule and Guidance,
Once issued, contractors will need to be prepared to certify that they are compliant with and/or disclose instances of non-compliance with specified labor laws going back three years from the date of a response to a solicitation. If the contractor becomes the apparent awardee, information regarding violations will be used by the awarding agency in making a responsibility determination prior to making the final award determination. Given the tremendous reach of the executive order when coupled with the DOL's broad interpretation of what constitutes a "violation," it is critical that federal contractors immediately begin assessing their current and past compliance.
Federal contractors should examine (1) whether they have any past violations as defined by the DOL, and (2) whether they run a heightened risk of present or future violations. In looking at past violations, it is critical that contractors understand what it means to have violated the specified labor laws. The executive order defines "violation" as an administrative merits determination, civil judgment, arbitral award or other decision rendered against the contractor.
The terms "civil judgment," a judgment by a court, and "arbitral award," a decision by an arbitrator, are seemingly easy to wrap your head around, but the term "administrative merits" determination is not familiar and is defined broadly by the DOL.
An administrative merits determination is really any determination or adverse assessment made by an enforcement agency such as the DOL, OSHA, EEOC, NLRB, or state agencies. Examples might include an assessment of back wages from the DOL, a letter indicating a violation or assessing a penalty, an OSHA citation, a show cause notice from OFCCP, a letter of determination  filed by the EEOC, or a complaint from the Regional Director of the NLRB, only to name a few.
In order to understand the risk of a possible adverse responsibility determination due to violations, contractors must carefully examine whether there is a history of violations and their severity. If a contractor has not tracked violations over time, as most have not, it is important to speak with anyone in the organization who may have been involved in such matters and review any associated documentation or correspondence.
It is also important to analyze current labor practices and identify possible non-compliance. Going forward, the possibility of an adverse finding against the contractor not only means possible monetary penalties, but it could also put future contract opportunities at risk. While it is impossible to completely eliminate non-compliance risk, conducting an internal labor compliance audit will greatly reduce the likelihood that you will be found non-compliant because you will have an opportunity to correct any ongoing non-compliance risks before an agency like the DOL investigates.
Additionally, should a contractor be found  non-compliant in some way, any policies or remedial actions taken prior to the violation will help to negate any inference of willful non-compliance.
A self-audit of labor compliance practices is not a small task, but it is manageable. In Part III of this blog series, to be posted next week, we will be looking at best practices for conducting an internal compliance audit and we will provide practical tips for handling complaints, tracking violations, and mitigating risk.
About the Author: Nichole Atallah, an associate with PilieroMazza PLLC, primarily practices in the areas of labor and employment and general litigation.  She may be reached at [email protected].