False Claims Act recoveries were modest overall in 2020, but the relatively calm year seeded the clouds for a stormy 2021 by generating tremendous government spending on pandemic relief, a record number of new cases and a potentially game-changing decision in a closely watched area of Medicare fraud litigation.
. . .
Even if FCA settlements took longer to finalize because DOJ attorneys were working from home, it doesn't mean they were twiddling their thumbs while waiting to hear back from defense lawyers. Instead, DOJ attorneys may have ended up with more free time to spend on audits and referrals from federal agencies, said Matt Feinberg, chair of PilieroMazza PLLC's FCA team.
That could help explain why the DOJ opened 250 FCA cases and investigations in 2020, a 70% jump from 2019 and the most since 1994. The agency did not respond to questions about why its new filings rose, and its announcement of the 2020 recoveries did not provide any explanation.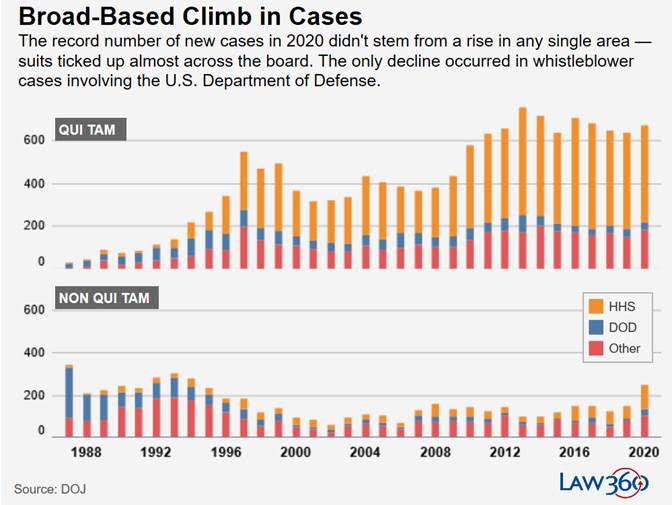 Excerpt taken from the article "Raucous 2021 Awaits FCA Litigants After Low-Key Year" by Jeff Overley and Daniel Wilson for Law360. To view the full article, please visit this link (subscription required).