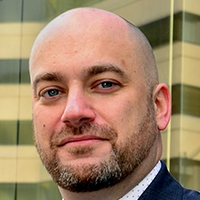 This week, the New York-based United States Court of Appeals for the Second Circuit became only the second federal appellate court to rule that Title VII of the Civil Rights Act of 1964 prohibits employment discrimination on the basis of an employee's sexual orientation. The Second Circuit's decision in Zarda v. Altitude Express is only binding on employers in New York, Connecticut, and Vermont. However, given the court's influence and the changing tides on the issue, we anticipate the decision will have wide-reaching implications for employment law throughout the nation. And, because the Supreme Court will not weigh in on the issue until at least Spring 2019, the impact of the Second Circuit's decision may be felt immediately by employers in every part of the country.
Since at least 1979, in virtually every federal appellate court, litigants have repeatedly argued that Title VII offers employees protections from discrimination based on sexual orientation. However, it is only within the last year that such arguments found any modicum of success in the courts of appeal. As I wrote last year, in April 2017, the Seventh Circuit, which hears cases from Wisconsin, Illinois, and Indiana, was the first federal appellate court to rule that Title VII covers discrimination based on sexual orientation in Hively v. Ivy Tech Community College of Indiana. That decision created a circuit split, usually a catalyst for Supreme Court review. However, in December 2017, the Supreme Court declined to take up the issue in a separate case where the Eleventh Circuit came to the opposite conclusion. But, if the Hively decision made little more than a mere ripple in the state of employment law, the Second Circuit's decision in Zarda may cause a sea change.
The Zarda case arose when a skydiving instructor filed a discrimination suit against his former employer, claiming that he was terminated because he was gay. The trial court denied Zarda's claim, reiterating the well-settled-at-the-time position that Title VII did not protect employees from sexual orientation discrimination. On appeal to the Second Circuit, a three judge panel initially ruled against Zarda. However, the entire court agreed to rehear the appeal en banc. And, on February 26, a 10-3 divided court agreed with Zarda and issued the landmark ruling. The Court concluded that "the legal framework for evaluating Title VII claims has evolved substantially," and "sexual orientation is an actionable subset of sex discrimination," to which Title VII applies.
As one of the most influential courts in the country, the Second Circuit has issued precedential rulings on LGBTQ rights cases previously. For instance, in 2012, in Windsor v. United States, the Second Circuit ruled the Defense of Marriage Act unconstitutional, a decision which was later upheld at the Supreme Court. And, due to its reputation, Second Circuit decisions are often relied on as persuasive authority by federal judges in other parts of the country. In addition, while federal judges considering employment discrimination cases could once disregard the Hively decision as an outlier, in light of Zarda, they can do so no longer. For these reasons, Zarda is likely a harbinger of future similar rulings from other federal courts and, potentially, the Supreme Court.
As publicity of the #metoo movement has increased, workplace sexual harassment claims have increased rapidly, reportedly by as much as 400% in some states. And, similarly, as word of the Second Circuit's ruling spreads, we anticipate a sharp increase in sexual orientation-based employee discrimination claims. Now, perhaps more than ever, it is critical that employers review and update their workplace non-discrimination policies and employee handbooks to include protections from discrimination and harassment based on an employee's sexual orientation. In addition, we encourage employers to pay particular attention to any allegations or claims of workplace discrimination or harassment based on sexual orientation, gender identity, gender non-conformity, and gender variance and to address any such claims with particular care given these recent decisions.
The attorneys at PilieroMazza are available to assist you in navigating these changes in Title VII, implementing any new policies and procedures, or addressing any questions you encounter, particularly with regard to this new law.
About the author: Matt Feinberg is an associate with PilieroMazza in the Litigation Group. He may be reached at [email protected].