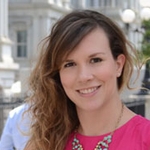 The House Committee on Small Business held a bipartisan roundtable to hear from advanced small and mid-tier businesses and industry experts on the challenges to growth and success. The roundtable provided a forum for Members to learn about this middle market and the disparities from small to mid-tier business owners, academia, trade organizations, and subject-matter experts.
PilieroMazza Partner Megan Connor was invited to attend and give her insight from working with small businesses who face these challenges. Ms. Connor stressed that the committee should look into the data upon which SBA bases the size standard and consider narrowing the data to only government contractors (rather than industry-wide) and also require more recent data as the current size standards are very likely based on data from 2010 and 2011.
Megan Connor, a partner with PilieroMazza, focuses her practice in the areas of government contracts, small business administration programs, business and corporate law, and litigation. She may be reached at [email protected].