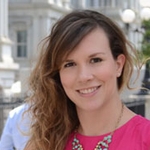 With a new year upon us, it is an optimal time for contractors to review their size/status certifications on SAM.gov.
A contractor's representations in the SAM database qualify as certifications upon which federal agencies and prime contractors may rely. An inaccurate certification on SAM could lead to a protest by the SBA or liability under the False Claims Act. Therefore, it is vital that contractors keep these certifications up-to-date. SBA's regulations require contractors to certify their size in SAM "at least" annually, and the SAM database prompts contractors to resubmit information annually. However, it is also good practice to use the new calendar year as a reminder to revisit your SAM certifications.
For instance, a contractor with a fiscal year that follows the calendar year should know in January what its receipts-based size calculation is for 2018 based on the three most recently completed fiscal years (2015, 2016, and 2017). It is irrelevant, from the SBA's perspective, whether 2017 tax returns have been finalized or filed for purposes of a size calculation. Rather, a contractor must use its regular books of account or financial statements to calculate its average annual receipts. Therefore, even if you have not finalized your tax returns or financials in January, you should still include your 2017 receipts in your size calculation based on your books of account.
Furthermore, if your firm qualifies under one of the socioeconomic programs, the new year is also an opportunity to confirm there have been no changes in ownership or management in the prior year that could affect the company's eligibility. For example, if your firm certified as an SDVOSB in 2017, but the service-disabled veteran holding the highest officer position retired and the interim officer is not a service-disabled veteran, then you should update SAM to indicate that the company is not currently an eligible SDVOSB.
As we enter the new year, use this time to make sure that your representations in SAM are accurate and up-to-date. If you need any assistance determining your size or eligibility in 2018, we at PilieroMazza are happy to help. And, Happy New Year!
About the Author: 
Megan Connor, a partner with PilieroMazza, focuses her practice in the areas of government contracts, small business administration programs, business and corporate law, and litigation. She may be reached at 
[email protected]
.