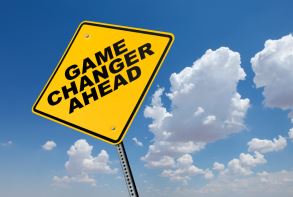 As the saying goes, unless you have been living under a rock, then you know that SBA recently proposed new rules to create a mentor-protégé program for all small businesses.  
Less well known, however, is a provision included with the proposed mentor-protégé rules that would dramatically alter how applicants in non-designated groups qualify for the 8(a) Program. SBA is seeking to change the rules for establishing social disadvantage so the agency could reject a claim of social disadvantage if SBA believes the applicant has not sufficiently rebutted an alternate theory by SBA for the claimed discrimination.
In our comments to the proposed rule, we opposed this change because we believe it would unfairly increase the evidentiary burden for applicants. It will also create a slippery slope that will make it much easier for SBA reviewers to reject what an applicant has offered to show social disadvantage, even when the information is uncontroverted.
A recent SBA Office of Hearings and Appeals ("OHA") decision shows the danger in SBA's proposed rule change. In Matter of Arrow S. Company, Inc., SBA No. BDPE-546 (2015), SBA twice rejected the applicant, a female, despite multiple incidents of gender discrimination detailed in her application.  SBA ruled that the applicant had not proven she had lost work with the individuals who had allegedly discriminated against her because of the alleged discrimination. In other words, SBA found that the applicant had not rebutted an alternate theory for the negative affects of the claimed discrimination.  
OHA rejected SBA's analysis because it found nothing in the record to support SBA's alternate theory for the applicant's loss of work and opportunities. For example, OHA found that SBA was merely speculating as to other possible reasons why a male co-worker was promoted instead of the applicant. OHA explained that "[i]t is not an applicant's burden to disprove SBA's assertion, in the face of credible evidence, that gender discrimination did not, in fact, occur; or establish that such gender discrimination led to discernible adverse consequences, separate and apart from the gender discrimination itself."  
Yet, it would become the applicant's burden to disprove SBA's assertion of an alternate theory if the proposed rule is implemented. OHA recognized the obvious challenge this would present for applicants when it wrote "I find it hard to believe that Petitioner could present credible, written evidence, like a statement or an affidavit from the decision-maker for a particular job stating that [the applicant] was passed over simply because she was a woman. Blatant, clear admissions by third parties that they engaged in discriminatory conduct are usually not readily obtainable…" 
Fortunately for the applicant in Arrow S. Company, the existing regulations and OHA precedent supported her position and indicated she had done enough to gain admission into the 8(a) Program. The outcome very likely would have been different if SBA's recent proposed rule was in place. Therefore, the small business community should voice strong opposition to this proposed rule in comments to SBA.
Comments to the proposed rule are due to SBA by May 6, 2015.
About the Author: Jon Williams is a partner with PilieroMazza and a member of the Government Contracts Group.  He may be reached at [email protected].