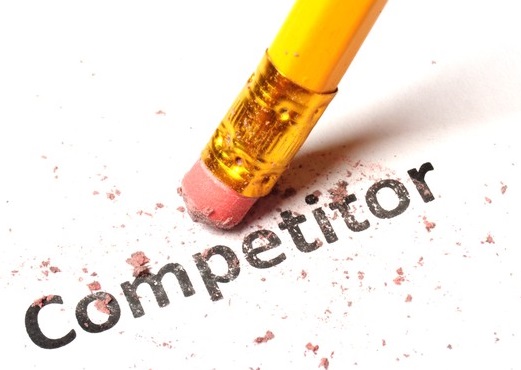 Unlike other sole source authorities for small business programs, such as that recently granted to the WOSB program via the 2015 NDAA, a recent decision from GAO confirms that the sole source authority given to the 8(a) program has very few limits, especially with regard to Tribally-owned entities or Alaska Native Corporations.
In the case of Agency Management Concepts, Inc., B-411206 (April 21, 2015), the Department of State ("DOS") sought to sole source a contract for lock services to a Tribally-owned 8(a) company after learning that the previous incumbent had graduated from the 8(a) program during performance of the prior contract. Presumably wanting to avoid having to prepare a full solicitation, evaluate proposals, and deal with bid protests, DOS decided that it would no longer compete the 8(a) requirement (as it had been procured in the past) but it would, instead, sole source the work.
Agency Management Concepts ("AMC") learned of this intention after it had contacted DOS notifying the agency of its intent to bid on the work now that the incumbent would no longer be an 8(a) program participant. Angered by what AMC saw as an improper attempt to avoid competition, the company protested the award as an improper sole source in violation of 13 CFR 124.506, which, among other things, requires that "[a] procurement offered and accepted for the 8(a) BD program must be competed among eligible Participants…."
While AMC cited other reasons as well, GAO found that DOS' decision to sole source the award was unobjectionable because 13 CFR 124.506 specifically allows for sole source awards to Tribally-owned companies regardless of the general rule that 8(a) contracts should be competed. There is no requirement that because a contract was competed in the past that it can not later be awarded on a sole source basis.
Given this recent GAO ruling, it is important for 8(a) contractors to market potential contracts early. Letting agencies know your strengths through close communication or other targeted marketing strategies can be key because once a decision has been made to issue a sole source contract or to go in a different direction it is hard to overcome that inertia. Similarly, if you are looking to secure a sole source award, letting agencies know that you are ready, willing, and able to perform as soon as possible in the procurement process is key to securing such sole source opportunities.
Thus, if you are an 8(a) company, this recent case shows that once an agency makes a decision on whether to compete or sole source a contract, that decision may be immutable.
About the author: Cy Alba is a partner with PilieroMazza and is a member of the Government Contracts and Small Business Programs Groups.  He may be reached at [email protected].