PilieroMazza—a business law firm serving the legal needs of government contractors and commercial businesses—announces the addition of Associates James Rhodes, Phyllicia Tannenbaum, and Kirby Rosseau to the Firm's Government Contracts, Business & Transactions, and Labor & Employment practice groups, respectively. Commenting on the new arrivals, Managing Partner Tony Franco, stated: "We're pleased to welcome James, Phyllicia, and Kirby into the PilieroMazza family. Each bring a high level of legal acumen and wide range of experience to our practice. We look forward to working with them."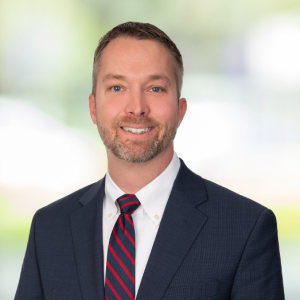 James Rhodes, Government Contracts
James brings a diverse background in procurement law to PilieroMazza from his experience in private practice, at a cabinet-level federal agency, and on Capitol Hill.  He advises government contractors on regulatory compliance and represents clients in bid protests, contract disputes, and investigations.  As an extension of his practice, James helps architect, engineering, and construction (A/E/C) companies navigate the complexities of operating in the federal marketplace.
Prior to joining PilieroMazza, James was Senior Procurement Counsel for the Committee on Oversight and Reform at the U.S. House of Representatives, where he performed oversight of federal contracting across the executive branch and drafted legislation on acquisition reform. Before that, he was a procurement attorney for the U.S. Department of Commerce's Office of General Counsel and in private practice. 
James can be reached at [email protected].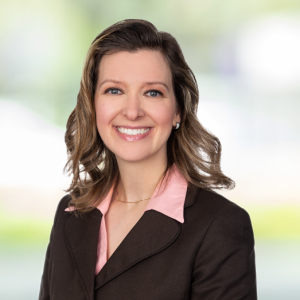 Phyllicia Tanenbaum, Business & Transactions
Phyllicia provides counsel to clients ranging from startups to large, publicly traded corporations in various industries, including government contracting. She assists companies through all stages of the company's life cycle, including handling formation and governance issues, as well as drafting and negotiating shareholder agreements, asset and equity purchase agreements, financing agreements, synthetic equity and other executive compensation plans, non-disclosure agreements, and creditors' rights. Phyllicia counsels businesses on complex commercial transactions involving commercial lending, mergers and acquisitions, corporate reorganizations, and private investment and venture capital transactions. She also advises on bankruptcy filings, disputes, and other matters related to creditors' rights.
Prior to joining PilieroMazza, Phyllicia represented clients at a large, national law firm where she provided sophisticated counsel and advocacy to secured and unsecured creditors, debtors, creditors' committees, trustees, restructuring professionals, and parties interested in purchasing assets in bankruptcy cases. She analyzed property settlement agreements, wills, and trusts in the administration of estates, and managed sales of real property.
Phyllicia can be reached at [email protected].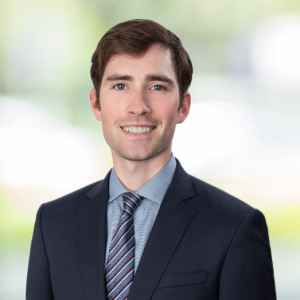 Kirby Rousseau, Labor & Employment
Kirby works with government contractors on the complexities of employing a federal workforce. Notably, Kirby handles compliance matters relating to wage and hour, the Fair Labor Standards Act (FLSA), the Service Contract Act (SCA), and the Davis-Bacon Act (DBA). Additionally, he assists employers in drafting employment agreements and employee handbooks that comply with FLSA requirements and guides employers in understanding the nature of FLSA exempt and non-exempt employees.
A majority of Kirby's practice consists of representing federal contractors in disputes with federal contracting agencies and the Department of Labor on employer obligations around the SCA and the DBA. He regularly guides clients on SCA and DBA price adjustment requests pursuant to the Federal Acquisition Regulations (FAR) and certified claims under the Contract Disputes Act (CDA).
Kirby can be reached at [email protected].
About PilieroMazza
PilieroMazza serves as a strategic business partner to government contractors and commercial businesses from numerous industries that operate nationally and internationally.  With attorneys from a cross-section of the Firm's core practice areas—including Government Contracts, Business & Transactions, Labor & Employment, and Litigation & Dispute Resolution—working seamlessly as a team to support the legal and business needs of their clients, PilieroMazza attorneys offer thoughtful and thorough solutions to protecting their clients' business interests.  Our knowledge on how laws are administered, productive relationships with decision-makers at various government agencies, and "boutique" business model, make PilieroMazza uniquely qualified to provide clients with highly valuable and exceptionally skilled representation. To learn more about PilieroMazza, visit us at www.pilieromazza.com.