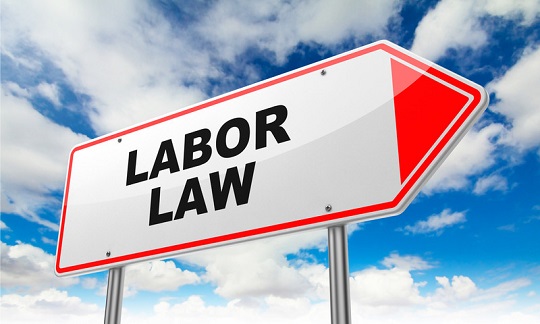 On July 31, 2014, President Obama signed Executive Order 13673, which will require companies bidding on federal contracts to disclose to agency contracting officers any violations (whether by administrative merits determination, arbitral award or decision, or civil judgment) of various federal wage and hour, discrimination, safety and health, labor and other laws (such as OSHA and workers' compensation laws), as well as equivalent state laws during the previous three years.
In addition to violations, the Executive Order requires prospective contractors to disclose any steps taken to correct these violations and improve compliance with the labor laws. These disclosure requirements not only apply to the prime contract but are also required to be flowed down to covered subcontractors as well.
This information will then be given to "labor compliance advisors" who will then use the information as part of the contracting agency's responsibility determination undertaken before an award decision is finalized. This Executive Order will apply to all solicitations for federal contracts as set forth in final rules to be issued by the Federal Acquisition Regulation ("FAR") Council. While the Executive Order states that the burden of this regulation should be minimized for small businesses, it is not clear just how that can, or will, be accomplished.
The impact of this order could be substantial and essentially turns labor issues into procurement issues. Prospective contractors whom have been found to have violated labor laws could find themselves subject to an informal blacklist, where such contractors, while not actually debarred or suspended, would find themselves repeatedly denied contracts on the basis of negative responsibility determinations made by contracting agencies. Such a negative responsibility determination is very difficult to challenge as reviewing bodies, such as the U.S. Government Accountability Office, afford wide discretion to the agency's decision-makers. Given the three-year "lookback" requirement, this informal blacklist could last far longer than an actual suspension or debarment.
In contrast, a formal suspension or debarment is often limited in time and scope, with agencies frequently agreeing not to impose any penalty on the basis of administrative agreements reached with the contractor. And, the disclosure of such violations could lead to actual suspensions and debarments, as agencies have an obligation to recommend contractors for suspension if they have a certain number of violations.
While the existing executive order threatens to carry far-ranging implications, new legislation being proposed would expand the impact even further. Specifically, Rep. Keith Ellison (D-Minn.) has proposed an amendment to the fiscal year 2015 Energy and Water Development and Related Appropriations Act which would prohibit agencies covered by the bill from contracting with anyone who discloses a civil, criminal, or administrative proceeding that resulted in a finding of fault and liability related to the Fair Labor Standards Act ("FLSA").  Similar amendments have also been placed on other FY 2015 appropriations bills, including the Department of Defense appropriations bill.
The impact of these bills and laws could be significant as they would not only affect contractors found criminally or administratively liable for FLSA violations, but also contractors subject to whistleblower lawsuits on FLSA violation claims. The pressure to settle such suits without an admission of liability, and to .avoid a potential death blow to a small business contractor, would be enormous.  
In light of the increased focus in the current climate on labor law compliance, it is vital that contractors have established systems in place, not only to ensure compliance, but also to ensure prompt discovery, disclosure, and remediation of any violations.
About the author: Alex Levine is an associate with PilieroMazza in the Government Contracts Group.  He may be reached at [email protected].