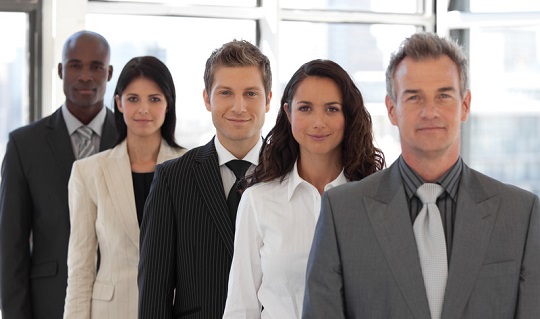 ?SBA's size standards are one of the agency's most important metrics. The size standards draw a bright line between small and large businesses for each industry by NAICS code. A firm that is below the size standard for its industry is eligible to pursue federal contracts and programs reserved for small businesses. And small businesses are also exempt from other rules that would otherwise apply to federal contractors. So how and where SBA draws the size line for each industry has significant implications for contractors and the competitive landscape for small businesses in each industry. 
In the past, the size standards have remained fairly static, with infrequent updates other than the occasional minor adjustment for inflation. However, the relative stasis ended in 2010 when Congress passed the Jobs Act and directed SBA to overhaul the size standards. Starting in 2011, SBA systematically reviewed all of the size standards. As a result, numerous size standards increased – and many did so significantly. Then, in July 2014, the size standards underwent another (modest) increase based on an across-the-board inflationary adjustment.
So what's next for size standards?  There are a few important developments on the horizon. First, the 2010 Jobs Act directed SBA to continue conducting "complete reviews" of the size standards not less than every five years. Given the last overhaul started in 2011, it is time for SBA to conduct another complete review. As a precursor to the next full review, later this year, SBA is expected to release its updated methodologies for determining size standards. After public comment, SBA will finalize the methodologies and begin using them for the next complete review. This means the next complete review could begin as soon as late 2017, though it is more likely to start next year. 
Additionally, SBA (again at Congress' direction) recently proposed rules to give SBA's Office of Hearings and Appeals ("OHA") authority to consider appeals challenging size standards. According to the proposed rules, an interested party could appeal the processes SBA used in determining a modified, revised, or new size standard. Retention of an existing size standard would not be appealable, and neither would a proposed change to a size standard (appeals would have to be based on final changes). OHA would not consider arguments for different size standards, either. Therefore, this new appeal process would be narrow. Nevertheless, it would provide an avenue to contest future size standard changes. It will be interesting to see what parts of SBA's process for determining size standards may be vulnerable to such an appeal down the road.
Finally, SBA is supposed to conduct an assessment of inflation every five years. This assessment does not require SBA to make adjustments to the size standards, but the agency could do so like they did in 2014. Given the last such adjustment was nearly three years ago, we may see another round of inflationary adjustments in a couple of years. 
About the Author: Jon Williams is a partner with PilieroMazza and a member of the Government Contracts Group. He may be reached at [email protected].