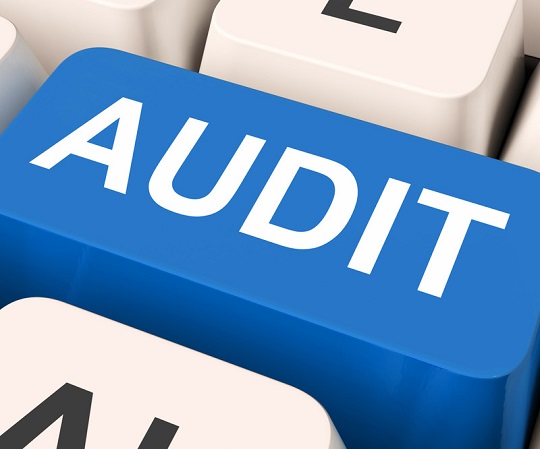 This article is the final installment in a three-part series from PilieroMazza on the major labor law issues confronting employers in 2016 and how employers can effectively surmount those challenges.
Over the last few weeks, we have written about significant changes in labor compliance in 2016. In addition to being prepared for those challenges, employers should consistently evaluate their employment policies and practices to ensure compliance with the complicated web of labor and employment laws at the federal, state, and local levels. This article focuses on steps employers should take to complete an objective and comprehensive labor and employment compliance audit. 
Determine the Scope of the Audit

The first step in conducting an audit is to determine its parameters. For example, your organization needs to decide whether you will conduct the audit in phases or not, who will be tasked with leading the audit, as well as the timeline for completion. Additionally, your organization will need to determine the laws that apply because laws may be applied differently to each organization. Factors that determine whether certain laws apply to your business include, but are not limited to, the location of the workforce, how may employees you have at each worksite, whether you have contracts receiving federal or state funding, the age of an employee and/or the diversity of your workforce. Compiling a list of laws that are applicable to the employer now and which may become applicable in the upcoming years will help you determine the scope of the audit.
 

The Importance of Objectivity

Employers invest significant time and resources when undertaking an audit. Because the stakes are high, it is critical that the results of an audit are reliable. Employers often task human resource personnel to conduct such audits because employers presume those employees are the best qualified. The problem with this approach is that human resource personnel are often personally invested in the outcome of the audit as it could reflect on their job performance. If errors are present, the errors may be present because the human resources professional responsible does not understand or has misapplied the law. The error might not be caught if the same professional is responsible for the audit. Errors are very common, however, and do not necessarily reflect poorly on the capabilities of your human resources team. Keep in mind that these laws are complex, subject to frequent changes, and difficult to implement correctly 100% of the time. However, it is critical that employers plan for an audit by compiling a diverse team of professionals inside and outside of the organization to objectively analyze the information gathered.
 

Gather the Right Information

Gathering the information you need to fully assess compliance is the most challenging component of an audit. Information describing current policies and procedures is important, but it is also critical to gather information about how those policies are applied. With respect to some laws, this task will be simple and straightforward. However, others will require that your team work together to compile information from supervisors and perhaps even employees. For example, when evaluating whether an organization has classified employees correctly under the Fair Labor Standards Act, employers need to gather information about the current classification and job responsibilities of an employee's position. But in order to fully evaluate the position and reduce non-compliance risk, information about the duties of the position and any deductions in pay should be gathered from a first line supervisor or other professional that has personally observed what the person performing the job actually does every day. In order to make this happen, those helping to gather information need to understand that the audit is a priority and has the support of the executive team.  
 

Partner Compliance

Many labor laws apply not only to the employer, but to any subcontractor or any professional employer organization with whom the employer affiliates. This may occur by contract with a federal or state agency or by operation of law under a co-employer doctrine. When conducting an audit, it is important to examine whether any other partner organizations' compliance with labor and employment laws impacts the overall compliance of the employer and then seek compliance assurances from the applicable entities. 
 

Evaluate and Mitigate

After all of the information is gathered, it is not only important to evaluate the information and determine any compliance concerns, but also to develop a risk mitigation plan. This plan should include a strategy for coming into compliance, revising or drafting employment polices, considering ways to effectively process employee complaints, and tracking employee complaints or agency determinations. Although often overlooked, tracking complaints is critical to future compliance efforts and is essential should a complaint turn into a larger agency action or lawsuit.

Because labor and employment laws are implemented or changed frequently, it is important to conduct an audit annually. After undergoing an initial audit, subsequent audits are generally less time-intensive and serve as a reminder to review current practices. If you are considering a labor and employment compliance audit, please let us know. PilieroMazza offers affordable audit assistance to our clients including evaluating which laws apply to your organization, assessing those areas that pose compliance risks and providing compliance opinions. 
About the author: Nichole Atallah is an associate with PilieroMazza in the Labor and Employment Group. She may be reached at [email protected].