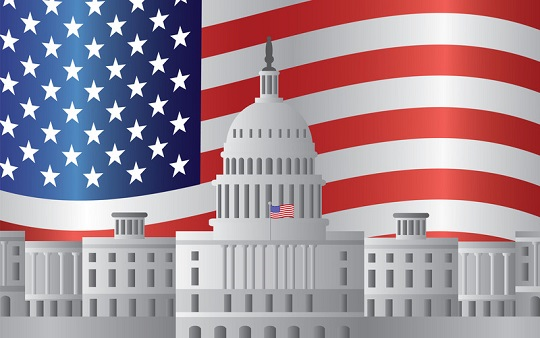 As many of you may recall, Congress passed the Small Business Jobs Act ("Act"), in July 2010. The purpose of the Act was to ameliorate the effects of the 2008 financial crisis and subsequent recession. Although the Act expanded opportunities for small business there were, nonetheless, some provisions which, in fact, made doing business with the Government somewhat more difficult for small business contractors. In particular, Section 1331 of the Act mandated the Office of Federal Procurement Policy ("OFPP") and the U.S. Small Business Administration ("SBA") "to establish guidance under which Federal agencies may, at their discretion…set aside orders placed against multiple award contracts for small business concerns…" 15 U.S.C. sec. 644(r) (emphasis added).  
While this provision may seem, on the surface, like a boon to small business contractors, in fact such a perception is deceptive. This is because, before the Act was signed into law, the Government Accountability Office ("GAO") held that a "Rule of Two" analysis in the Federal Acquisitions Regulations ("FAR"), more specifically, at FAR 19.502-2(b), was required to be applied to task and delivery orders under multiple award contracts. Delex Systems, Inc., B-400403 (Oct. 8, 2008). However, as noted above, the Act now states that agencies may set aside orders under multiple award contracts. And indeed, in 2011, the FAR was amended consistent with the Act stating that "contracting officers, may, at their discretion…set aside orders placed under multiple award contracts…" FAR 19.502-4(c) (emphasis added). See also FAR 16.505(b)(2)(i)(F).
Likewise, in 2013, SBA promulgated its own regulations implementing the Act, providing that, with respect to multiple award contracts, a contracting officer may state in a solicitation and resulting multiple award contracts that (1) as a result of market research, orders will be set aside whenever the Rule of Two has been met or (2) the agency will reserve the right to set aside orders pursuant to the Rule of Two on an order by order basis. 13 C.F.R. sec. 125.2(e)(6)(ii).  
Once these regulatory changes came into effect, it was only a matter of time before the other shoe would drop, i.e., the GAO's decision in Delex would be reexamined. That reexamination occurred late this past year in Edmond Scientific Co., B-410179, B-410179.2 (Nov. 12, 2014). Disappointingly, but not surprisingly, GAO held that Delex's ruling that Rule of Two applied to orders under multiple award schedules was no longer applicable as a result of Section 1331 of the Act and its implementing regulations, discussed above.  
In Edmond, the protestor challenged the decision of the U.S. Department of the Army ("Army") not to set aside for small businesses a task order proposal request ("TOPR") issued under the Tricare Evaluation and Management Support ("TEAMS") contract, a multiple award contract ID/IQ contract. The TEAMS contract provided that the "fair opportunity" provisions of FAR Part 16 for ID/IQ contracts and reserved the right to direct task orders to small businesses or services disabled veteran owned businesses. However, the TEAMS contract did not specific what standards would be applied in determining whether to set aside task orders.  
On July 9, 2014, the Army issued a request for information notifying the three small business TEAMS contract holders that the agency was contemplating issuing a TOPR for clinical and transformational operations management support services which would be set aside for small businesses. However, after receiving capability statements from both the protestor and another business, the Army's market research team determined that there was not a reasonable expectation of obtaining the best operations sources for the best mix of costs, performance, and schedule from two small businesses, and thus did not set aside the task order for small businesses, expressing concerns about the protestor and the other small business.  
The GAO was then asked to determine whether the Army abused its discretion in not reserving the TOPR for small businesses and whether the Army was required to base its determination on a Rule of Two analysis. First, as a result of the statutory and regulatory changes discussed above, GAO held that the Rule of Two had no application to the TOPR.  Second, the GAO found that the decision not to set aside the task order for small businesses was reasonable as there was no standard for assessing the availability of capable small businesses, and, upon review of the agencies' documentation of its decision, concluded that the Army had a reasonable basis for its decision.
In sum, while it is possible (at least in theory) to file a GAO protest challenging an agency decision not to set-aside task orders for small businesses (provided, of course, the task order's value  is above $10 million), a protestor cannot do so on the basis that a Rule of Two analysis is required by the FAR.  Essentially, it will not be easy to challenge such a decision unless the underlying contract provides some standard by which orders will be set aside and it is clear that the decision not to set aside a task order was wholly arbitrary.  
About the Author: Patrick Rothwell is an associate with PilieroMazza in the Government Contracts Group. He may be reached at [email protected].