By Ambi Biggs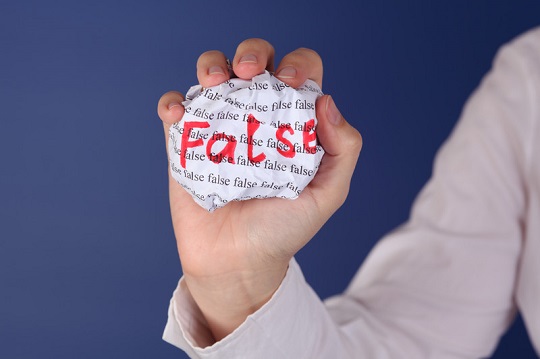 The U.S. Supreme Court is set to hear oral arguments next month in a False Claims Act ("FCA") case that could significantly broaden the scope of the statute and resolve a split among the U.S. Circuit Courts. If the Supreme Court were to rule in favor of an implied theory of certification, government contractors across the country could be held liable for violating the FCA by breaching regulations and contractual provisions to which they never certified that they were in compliance.
This could have major ramifications for contractors, as those who are found to have violated the FCA are subject to harsh punishment, including having to pay the government three times the damages the government suffered as a result of the violation, penalties ranging from $5,500-$11,000 for each violation of the FCA, and possible imprisonment.
Under the FCA, 31 U.S.C. § 3729, et seq., anyone who knowingly presents a "false or fraudulent" claim to the government for payment or approval or knowingly makes or uses a false record or statement material to a false or fraudulent claim is civilly liable to the federal government. The FCA does not define what constitutes a "false" claim, but U.S. circuit court opinions address two types of falsity under the FCA: (1) claims that are factually false, meaning the contractor did not provide the products or services for which it sought reimbursement; and (2) claims that are legally false, meaning that the contractor did not comply with a condition of payment. Some circuits have held that in order for a contractor's claims to be legally false, they had to have expressly certified that they acted in compliance with the conditions of payment. However, other circuits have endorsed a theory of "implied certification," holding that when contractors submit claims for reimbursement, they impliedly certify they have complied with the statutory, regulatory and contractual provisions to which the transaction is subject.
In Universal Health Services, Inc. v. U.S. and Massachusetts, ex rel. Julio Escobar and Carmen Correa, 780 F.3d 504 (1st Cir. 2015), a couple claimed that their daughter died of a seizure while being treated by unlicensed and unsupervised staff at a mental healthcare facility, in violation of state regulations. They alleged that by submitting reimbursement claims to the state Medicaid agency, the facility fraudulently misrepresented that its staff members were properly licensed and/or supervised, in violation of both the federal and Massachusetts False Claims Acts.
The district court dismissed the Complaint because the regulations the plaintiffs relied upon were not preconditions of payment. However, the U.S. Circuit Court for the First Circuit reversed the dismissal. It held that in determining whether a contractor is liable under the FCA, it considers whether the contractor "knowingly misrepresented compliance with a material precondition of payment" when it submitted a claim for reimbursement. It further held that preconditions for payment, which could be found in statutes, regulations and contracts, did not need to be expressly designated.
Universal Health Services Inc., which owned and operated the facility that treated the plaintiffs' daughter, filed a petition for a writ of certiorari in the Supreme Court. It argued that the First Circuit's ruling was in conflict with rulings from the Second, Sixth and Seventh Circuits, which have rejected the theory of implied-certification under the FCA.
The U.S. Supreme Court accepted the case in December 2015. It agreed to address: (1) whether the implied-certification theory of legal falsity under the FCA is viable; and (2) if it is, whether a government contractor's reimbursement claim is considered false if the contractor did not comply with a statute, regulation or contractual provision that does not state that it is a condition of payment (as held by the First, Fourth, and D.C. Circuits), or whether a statute, regulation or contractual provision must expressly state that it is a condition of payment (as held by the Second and Sixth Circuits).
After Universal Health Services filed its opening brief on the merits in the Supreme Court, an amicus curiae submitted 14 briefs in support. They argued that a decision by the Supreme Court that endorsed an implied-certification theory would broaden the scope of the FCA in circuits that have rejected such a theory and could have wide-ranging effects on government contractors who could be harshly penalized for minor non-compliance with statutes, regulations and contractual provisions that have little to no bearing on the performance of their contracts. Those who have submitted amicus briefs in support of Universal Health Services–and against the implied-certification theory–range from associations representing the healthcare, pharmaceutical and wireless communications industries, private colleges and universities, Catholic charities, and the legal profession.
On the other hand, 12 amicus curiae submitted briefs in support of the couple, including the United States, Massachusetts and several other states, as well as professors and organizations that represent whistleblowers and combat procurement fraud. They argued that the implied certification theory supports the FCA's purpose of protecting the government from false claims and encouraging whistleblowers to report fraud, as regulators alone cannot catch all fraud.
If the Supreme Court were to rule that the implied-certification theory is valid, and a statute, regulation or contractual provision need not state it is a condition of payment in order to expose contractors to FCA liability, contractors will need to be even more careful than they already are to comply with all applicable regulations and contractual provisions, or risk being heavily penalized. As government contracts can span hundreds of pages and incorporate a myriad of statutes and regulations by reference, this could exponentially increase the burden on contractors. Oral argument in the case is set for April 19, and the Supreme Court is expected to rule by the end of June.
About the Author: Ambi Biggs is an associate with PilieroMazza who practices in the areas of litigation and government contracts. She may be reached at [email protected].