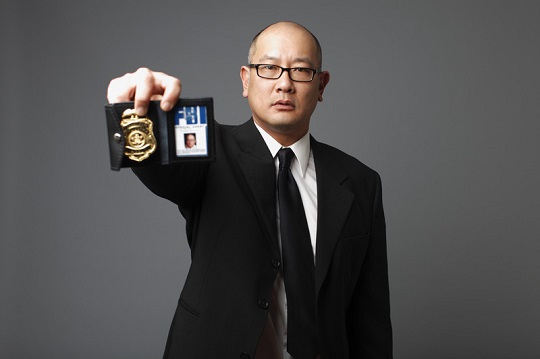 Our firm has observed a significant uptick in the investigation of government contractors in the last few years. This is driven, in large part, by a political and regulatory environment that assumes fraud, waste and abuse are endemic in the government contracting space. Operating in this environment, contractors should have plans in place to deal with government investigators. We usually recommend that firms take the following steps in the event an investigator comes knocking at their door:
Contact your legal counsel as soon as you learn that an investigator has arrived.
 
Learn the identity of the investigator and determine whom he or she represents. All investigators should be required to present proper identification that includes their names and the agencies for which they work. You should also request contact information from each investigator to ensure that you and/or your counsel can follow-up with them regarding the investigation's progress. For example, request a business card and send a copy of it to your counsel.
 
Determine whether the investigator is there to serve a warrant or subpoena. Knowing the contents of a warrant will allow you to properly limit the scope of the investigator's intrusions into your business operations. Similarly, service of a subpoena would alert you to the fact that no interviews and/or seizures of your firm's property should take place at all.
 
If no warrant or subpoena is served, or if the answer is unclear from the document(s), ask questions to ascertain the purpose of the investigation. If the information cannot be gleaned from a warrant or subpoena, you should try to determine whom or what is the target of the investigation. It is possible that the government may only view you, your employees, and your company as little more than witnesses to events that are under investigation. In any event, knowing the investigation's purpose and scope will help you develop your response strategy with corporate counsel.
 
After learning as much as you can, avoid interfering with the investigator. You need to avoid interfering with their lawful activities on your premises. On the one hand, you should not agree to provide the government with more information and/or materials than you have to. On the other hand, you must not hide information from the government, and you must not give investigators misleading or false answers to the questions you choose to address.
 
Advise your employees of their rights and obligations with the assistance of counsel. Though you may not instruct your employees to be uncooperative or dishonest, your employees do not have to assist government investigators with regards to locating objects subject to a warrant, submitting to interviews, etc. You should tell your employees they do not have to speak to government investigators if they do not wish to do so, and that they should request that investigators refer questions to designated personnel.
 
When questions are posed to you, do not provide answers unless you are 100% certain of their accuracy. You must think carefully before choosing to answer the questions posed to you by an investigator. Your best bet is refusing to answer questions on the spot and referring questions to counsel. However, if you choose to provide answers, you must be truthful and accurate. Incorrect or incomplete answers may come back to haunt you, and the appearance of dishonesty could lead to criminal charges. This should be communicated to your employees as well.
 
If the investigator attempts to seize/remove property pursuant to a warrant, make sure to get a receipt/accounting from the investigator for all items taken. If your firm's property is seized pursuant to a warrant, make sure to obtain an inventory of all items taken. You should also request copies of everything removed by the government so that, if it was not made clear by the investigator's answers to your questions and/or the warrant itself, you can develop a fuller understanding of the investigation's purposes with the assistance of counsel. Having such a record will also help you build a foundation for whatever investigations your company chooses to conduct internally.
Like fire drills, a contractor should go over these steps with its workforce well in advance of any investigation. If planned for in advance, a knock on the door by a federal agent should not suggest to you or your employees that your business is on, or under, fire, everyone should instead just consider it to be the cost of doing business with the government.
About the Author: Tony Franco is a senior partner with PilieroMazza and oversees the Government Contracts and Small Business Programs Groups. He may be reached at [email protected].