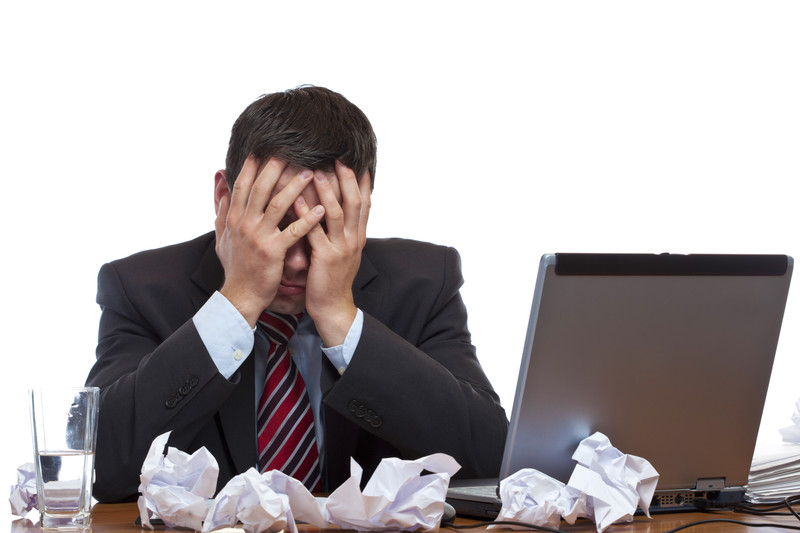 The Federal Acquisition Regulation and related Department of Labor Guidance required to implement Executive Order 13673, Fair Pay and Safe Workplaces, were published on August 25, 2016 (Final Rule and Guidance). With over 200 pages of implementing regulations, many contractors are finding it difficult to determine what they need to know now to be prepared for its implementation.
After all, contractors will be required to report violations of over 14 labor laws during the proposal process and on SAM, track them, take necessary mitigating action, and negotiate with the contracting agency upon an award if violations become an issue of responsibility. While the Final Rule and Guidance are complex, we've distilled below what we think are the most important things to know going into October. For more information on the background of the Executive Order, please read our prior blog posts (proposed rule, eligibility for awards) on the topic.  
When Is the Final Rule and Guidance Effective?  
October 25, 2016: The Final Rule goes into effect. However, unlike the proposed rule, the Final Rule and Guidance phase in implementation of mandatory disclosure of labor law compliance. Prime contractors bidding on contracts equal to, or in excess of, $50 million will need to follow the disclosure requirements beginning October 25, 2016. Contractors will need to disclose labor law violations dating back to October 25, 2015 until October 25, 2018, at which time contractors will disclose violations having occurred 3 years prior to the date of the solicitation.
January 1, 2017:  The Paycheck Transparency clause is effective, requiring contractors to provide wage statements with specified information to employees and requiring that contractors provide exempt employees and independent contractors notice of their employment status with the company. 
April 25, 2017:   Prime contractors bidding on contracts equal to or in excess of $500,000 will need to follow the mandatory disclosure requirements for all new solicitations.
October 25, 2017:  Subcontractors under consideration for contracts with a total value greater than $500,000 will be required to undergo mandatory assessment by the Department of Labor (DOL). The subcontractor will then make representations concerning DOL's findings to the prime contractor. Subcontracts for commercially available off-the-shelf (COTS) items will not be subject to the Final Rule. Subcontractors should be prepared well in advance of a contract opportunity to make the appropriate representations to the prime contractor. 
Evaluate any labor violations or potential violations. 
The Final Rule and Guidance requires contractors to disclose civil judgements, administrative merits determinations and arbitration awards occurring as the result of a violation of 14 labor laws and state law equivalents. While we do not have much information regarding what "state law equivalents" will be subject to the Final Rule and Guidance, the FAR and DOL are expected to release additional regulations at a future date. Even if you have time before the Final Rule and Guidance will impact your company, it is important to be ready should the company pursue a contract to which the Final Rule and Guidance applies. Accordingly, your team should proactively identify whether the company has had any labor law violations or whether there are any company policies or practices that could lead to a labor law violation. 
Take Mitigating Action 
If you find the company has any labor law violations or potential violations, consider taking immediate action to mitigate the concern and document mitigating circumstances. While the Final Rule and Guidance resort to suspension and debarment as a last resort, prior to taking such severe action, contracting officers, in conjunction with agency labor advisors, are supposed to take action that will motivate contractors to come into, and remain in, compliance with the various labor laws. An apparent awardee that has one or more labor violations will be asked by the contracting officer to submit any information that would demonstrate mitigating circumstances or steps taken to mitigate future risk of a violation. With a mere three days for the contracting officer to render a responsibility determination, it is critical that contractors are prepared to respond to it quickly. 
Analyze Arbitration Agreements with Employees 
All contractors utilizing pre-dispute arbitration agreements to bar employees from engaging in lawsuits against the company should revisit these agreements. The Final Rule and Guidance prohibit contractors with contracts in excess of $1 million to arbitrate Title VII disputes or torts relating to sexual harassment or sexual assault. This requirement extends to subcontracts but excludes COTS items. Although the Final Rule and Guidance exempt agreements entered into before the Final Rule and Guidance were effective, the United States Supreme Court has also recently agreed to hear a case seeking to bar employers from utilizing these types of agreements. Considering the current attack on pre-dispute arbitration agreements with employees, it is a good time to reconsider the use of such agreements and determine how to best protect the company going forward.
Be Responsive and Engaged in Any Pre-award Evaluation 
When a contractor discloses in its bid that it has at least one labor law violation and then is selected as the apparent awardee, the contracting officer is supposed to request that the contractor provide any information it would like the contracting officer to consider in making a responsibility determination. The matter is then referred to the Agency Labor Compliance Advisor (ALCA) who will evaluate the information and provide a recommendation to the contracting officer. The ALCA may find that: the contractor is responsible and has a satisfactory record of labor compliance despite a violation or may find the contractor needs to make a commitment to improve its record by entering into a labor compliance agreement either before or after the contracting officer makes the award. As a last resort, the ALCA may recommend the suspending and debarring official be notified that the contractor is not responsible. Regardless of the ALCA's recommendation, the final responsibility determination is at the discretion of the contracting officer. This entire process is supposed to occur in three days, making it critical that contractors be prepared to respond to inquires and actively engage in the pre-award evaluation process. 
Decide Whether to Engage in Pre-Award Assessment 
On September 12, 2016, the DOL began accepting information from contractors that would help contractors assess their DOL labor law compliance history prior to engaging in the bidding process.  Contractors submit a form online to DOL for evaluation. Contractors should be aware that any information submitted to DOL may be subject to Freedom of Information Act (FOIA) request, and therefore the information may become public. While DOL has committed to keeping information as confidential as possible, DOL must comply with the requirements of FOIA. Before engaging in the pre-evaluation process, consult counsel regarding whether doing so would be beneficial and review with counsel the information you plan to submit to DOL.
While there are legislative efforts to block its implementation, preparing for future compliance can be a significant undertaking that should not be delayed. Contractors should consult counsel to determine how the Final Rules and Guidance impact their reporting obligations and how best to be prepared for its implementation.
About the author: Nichole Atallah is an associate with PilieroMazza in the Labor and Employment Group. She may be reached at [email protected].