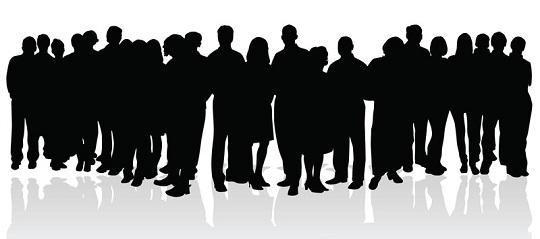 In her familiar soliloquy in Shakespeare's Romeo and Juliet, while longingly looking out of her window, Juliet said of her new-found love, Romeo:  "What's in a name?  That which we call a rose/By any other name would smell as sweet." Perhaps in a similar vein, Gertrude Stein cryptically wrote "a rose is a rose is a rose." Law, however, operates with a very different logic. A recent decision issued by the U.S. Court of Appeals for the Federal Circuit ("Federal Circuit") tells us that, unlike a rose, a bid protest is not always a bid protest.
It is well known by many contractors that, in order for a bidder to challenge the terms of a solicitation in the Court of Federal Claims ("COFC"), it must demonstrate that it objected to those terms before the close of the bidding process. If it does not, then it waives its ability to raise the same objection afterwards in a bid protest action before the COFC. This has clearly been the law since 2007. See Blue & Gold Fleet, L.P. v. United States, 492 F.3d. 1308, 1315 (Fed. Cir. 2007). However, the Federal Circuit has recently indicated that certain objections to solicitation terms prior to the close of the bidding process are themselves not sufficient to overcome a waiver of raising the same issue in a subsequent bid protest action.
The case, Bannum, Inc. v. United States, No. 2014-5085 (Fed. Cir. Mar. 12, 2015), involves a bid protest action by Bannum, Inc. ("Bannum") of two awards by the Bureau of Prisons of fixed price, indefinite delivery requirement contracts for the operation of two residential reentry centers for federal offenders—one in Tupelo, MS, and the other in Florence, SC. After the initial submission of bids, the government issued a series of notices in both procurements changing contract terms and requesting updated proposals.
More specifically, the solicitations were amended several times, one of which added a requirement that the facility be operated in compliance with the Prison Rape Elimination Act of 2004 ("PREA"). The government asked the bidders to sign this particular amendment and submit a final proposal revision. With respect to the Tupelo procurement, Bannum responded with a six-page letter labeled "Final Proposal Revision #3 and AGENCY PROTEST."
In this letter, Bannum restated its earlier proposal, and noted that its prices "do not, and cannot, reflect any consideration for [the amendment]" because of the "enormous amount of information [that] is required prior to pricing this new contract requirement." Bannum then attached a signed copy of the amendment with an asterisk next to the term regarding the PREA requirements, stating "Subject to and limited by Bannum's response…submitted herewith; also, subject to Bannum's reservation of all rights and protests."
The same objection was repeated again after a request for final bids.  In response to a similar amendment in the Florence procurement, Bannum stated that it was unable to price the PREA requirements and further stated that it "reserve[d] all right to [requests for equitable adjustments,] Claims, and Protests." However, here, the word "Protest" was far less prominent than in its response to the Tupelo procurement.
The Tupelo contract was awarded to an offeror named Dismas Charities, Inc. The Florence award was to an offeror named Alston Wilkes Society, Inc. After award, Bannum attempted to file government Accountability Office ("GAO") protests for each procurement, alleging defects in the evaluation of proposals, but failed. Bannum then filed suit at the COFC challenging both the evaluation of bids and the solicitations themselves, alleging that they were "materially defective" because of the PREA requirement and the government's failure to provide pricing guidance. Ultimately, the COFC dismissed the complaints on the basis that Bannum was not an "interested party" because it submitted bids that were materially out of compliance with the terms of the solicitation.
On appeal, the Federal Circuit noted that, while the government received notice of Bannum's dissatisfaction with the PREA requirement before awards were made, such notices were insufficient to preserve Bannum's defective solicitation challenge; even though in one of the challenges, there was a marking of "AGENCY PROTEST." The Federal Circuit held that this was not a formal agency protest that would trigger an agency obligation of response and prompt resolution, and Bannum did not argue otherwise. And, there were no other resorts to formal protest at the GAO or the COFC by Bannum until after awards. Because it held that the "AGENCY PROTEST" marking and other markings did not constitute formal agency protests, the Federal Circuit found that Bannum waived the solicitation challenges by not properly raising them before the close of bidding.
The moral of the story, of course, is that contractors should consider that the mere conspicuous expression of a protest against a solicitation requirement in a signed amendment or a proposal does not constitute an agency-level protest that would preserve a protestor's post-award challenge to a solicitation at the COFC. Contractors, should they wish to preserve such rights, should make sure that they file a formal agency-level protest first, before running to the COFC.
About the Author: Patrick Rothwell is an associate with PilieroMazza in the Government Contracts Group. He may be reached at [email protected].