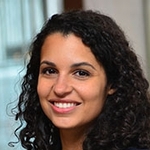 Recently, the U.S. Supreme Court held in Epic Systems v. Lewis that employers may, as a condition of employment, require employees to sign arbitration agreements containing class action waivers. The Court rejected the NLRB's position that such agreements infringe on employees' right to engage in collective action under the National Labor Relations Act. Instead, the Court gave weight to the Arbitration Act, which, Justice Gorsuch wrote, supports "pretty absolutely" rights for employers and employees to contract for arbitration.
While arbitration is often touted as a low-cost, efficient alternative to litigation before the courts, its benefits are not always realized due to high arbitrator price-tags and at-times complex procedures. However, the Court's decision may cause employers to reconsider whether they should use arbitration agreements to prevent employees from joining together in collective litigation. Class actions can be incredibly costly to employers – think millions – while offering plaintiffs (and their counsel) lower litigation costs and an opportunity to collect handsomely. In other words, in isolation, these claims may not be worth the effort for some plaintiffs attorneys.
But beware, although the Court in this latest decision confirmed its general support for arbitration provisions, there are several limitations on what claims an employee can agree to arbitrate. For example, arbitration provisions cannot waive an employee's right to file a discrimination complaint before the Equal Employment Opportunity Commission. Additionally, even though arbitration might seem attractive, companies should carefully consider what dispute resolution procedures are right for their workforce. Employers should review their employment agreements, as well as other agreements, to ensure that the provisions are enforceable.
About the Author: Sarah Nash is an associate with PilieroMazza in the Labor and Employment Group. She may be reached at [email protected].