By Ann Sullivan, Madison Services Group, Inc.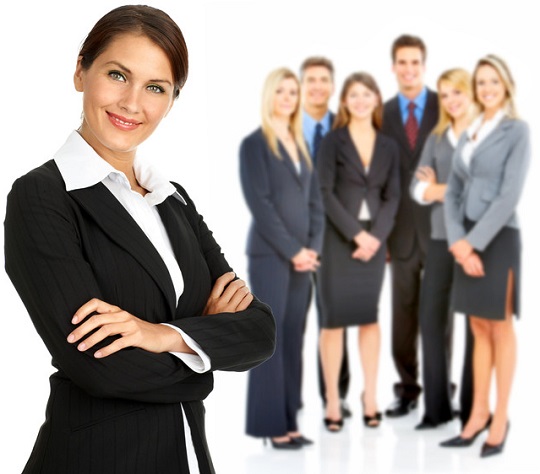 Published in PilieroMazza's Second Quarter 2015 Legal Advisor by guest author Ann Sullivan of Madison Services Group.
In the coming days, the SBA is expected to issue proposed rules to implement sole source authority for the WOSB Federal Contracting Program. To be clear, as many are anxiously waiting, sole source authority is not yet available. But for those following the program, the hopefully-soon implementation will mark the final step in a 15-year crusade to start and strengthen a small business contracting program designed to support women-owned businesses.
Jon Williams and Megan Connor authored an excellent article detailing the embattled history of the WOSB program. Their work was an essential element of the campaign to bring sole source; it validated concerns and offered solutions. Simply put, the program was hamstrung from the start—limited to small contracts, lacking the critical contracting tool of sole source authority, and restricted to only a third of industries.
With the enactment of the FY15 National Defense Authorization Act, women entrepreneurs celebrated rolling back many of these disparities. This was not an easy fight. It required a united advocacy effort from the women's business community, champions in Congress and the Administration, and a ground game of women business owners second to none brought about legislative changes.
As the celebration comes to a close, however, real opportunities await. With parity between the programs achieved in statute, it is time to go out and use the program—that is, win contracts. Making that happen is now in the hands of women-owned companies across the country. But with so many changes in the last few years, many in the contracting community may be unaware of the new tools that they can use. Through proposals, market inquiries, conversations, and negotiations, women contractors should appropriately steer agencies toward the program. 
To do that, business owners must understand the program—and be able to communicate how it works. This overview of the when, how, and why of the program, along with a few answers to frequently asked questions, is enough to arm every women-owned company with the knowledge to be the frontline advocates for the program.
With the new changes, companies in eligible NAICS codes (only one-third of industries are eligible) can effectively request any contract be procured through the WOSB program's authority. Important note: to register as a WOSB/ EDWOSB, your primary NAICS code must be included in the program; for a specific contract to be set-aside, that contract's NAICS code must be in the program.
The key to awarding a contract through the WOSB program is to ask early. Companies can request that a contract be set-side or sole-sourced (when implemented) in the pre-RFP stage. This is as easy as including an extra sentence to RFI/ Sources Sought responses: "We respectfully request you consider setting this contract aside through the WOSB program."
If a company does not think other women-owned firms will compete, they will soon be able to request the contract go through the program via sole source. Since the program is relatively new, contracting officers may not necessarily know when to use the program. Women-owned companies need to help them out by requesting it.
Since its establishment in 2011, the program has developed a reputation as complex. Rightfully so—it is limited to only certain NAICS codes, has two parts (EDWOSB and WOSB) with varying income requirements, has both self-certification and 3rd party certification, had caps on award sizes and no sole-source (which all the other programs did). As one contracting official put it, "it was different, so it didn't get used." With the changes that organizations, such as Women Impacting Public Policy (WIPP) advocated for, it is now much simpler to use.
To combat the program's reputation for difficulty, even as it begins to change, contractors should explain that the requirements of the agency are not insurmountable. To set-aside a contract, the contracting officer only needs to verify that WOSBs requesting the use of the program be registered in the System for Award Management (SAM). Only after selecting a company to award the contract to will the verification in the WOSB repository be required.
Verifying registration in SAM is simple: the company must be in SAM to begin with (which requires at minimum an annual update) and registered as a WOSB or EDWOSB (which covers both ED and WOSB provisions). Uploading documents to the repository is an additional, and sometimes forgotten, step. Too many women-owned firms fail to add themselves to the repository or fail to upload all the documents (have you?). Important to agencies, no formal justification and approval (J&A) is necessary to set-aside contracts through the program.
From an advocate's perspective, an agency's rationale to use the WOSB program is simple. 20 years have passed since Congress instituted the 5 percent goal for women-owned small businesses. It has never been met. In addition, Congress has often stated that it is in this country's interest to have a strong industrial base and that includes women-owned suppliers.
But in reality, an agency will care more about their efforts to meet the goal—not the government-wide goal. The WOSB procurement program should be seen as a tool for the agency to meet its women-owned goal. Indeed, there is no order of preference between small business contracting programs—only market research and an agency's individual goaling status. Conveying why the program has benefits for agencies is always a good idea.
In addition to the basics, women-owned companies should know a few details about the changes to the WOSB program that will impact procurement. A few frequently asked questions (and their answers) include:
Contracting Officers keep saying only small contracts can be awarded. Is that accurate?
No. A contract of any size can be set-aside through the program. Prior to 2013, there were caps on set-aside contracts, but those have since been lifted. Sole source contracts, when available, will be limited to awards of $4,000,000 or less (with an exception for manufacturing, which has a limit of $6,500,000). This is consistent with small business procurement programs. Again, sole source is not yet available, but may be available in 2015.
I have heard self-certification is going away. What will replace it? What if I am currently self-certified?
Part of the legislation that added sole source authority and expedited the NAICS review removed the option to self-certify as a WOSB. While self-certification remains an option until a different certification process is put in place, it is a change that is eventually coming. In the future, WOSBs must be certified by either a federal agency, a state government, a 3rd party certifier, or—possibly—the SBA itself (this would be a new certification process). It will be up to the SBA to determine if current self-certified WOSBs will be grandfathered in and when this portion of the program will be implemented.
My company does not fall into a WOSB/EDWOSB NAICS code. Can I appeal that decision?
No. The NAICS codes in the program were determined by a SBA study (Rand) in 2007 measuring underrepresentation of women-owned small businesses in federal contracting. Only a new study can update the codes. Fortunately, an accelerated study is required to be completed in January 2016. Although required by Congress, the SBA Administrator has been strongly supportive of this effort.
What is the difference between EDWOSB and WOSB?
ED stands for economically disadvantaged, and, accordingly has limits for women owners on income (less than $350,000 averaged over last three years), net worth (less than $750,000 not including equity in the company, equity in primary residence, and retirement account), and total assets (less than $6 million, not including retirement accounts).
Being an EDWOSB matters because in certain NAICS codes (see above), only EDWOSBs can compete for set- asides. Since EDWOSBs are, by definition, WOSBs, they can compete in both EDWOSB and WOSB NAICS code set-asides. In other words, EDWOSBs qualify for all NAICS codes included in the program.
About the Author: Ann Sullivan is the president of Madison Services Group, Inc. She may be reached at [email protected].