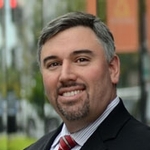 As we noted in our May 2, 2018, post on the possible 809 Panel recommendations for bid protests, the Panel was planning to make radical changes to the bid protest process at DOD, which would lead to less oversight and accountability, opening the floodgates for fraud and abuse by government personnel. However, we recently learned that the Panel may be thinking of taking action that could benefit DOD's buying processes, without reducing public oversight, by looking at more inward-facing policy changes to help government personnel embrace the protest process instead of fearing it.
Specifically, it appears the 809 Panel is taking the bold and welcome step of recommending more comprehensive training for government procurement personnel, so they better understand their duties and obligations during the evaluation process, take more time to construct RFP terms and understand their impacts on the evaluation process, and stop wasting time attempting to "protest-proof" procurements. Indeed, these "protest-proof" measures have not reduced protests at all. Further, the government is already afforded significant deference in its procurement decisions, providing agencies a major advantage in the bid protest process. This, effectively, makes protest-proofing unnecessary.
Given these facts, the 809 Panel will likely recommend robust debriefings and the release of a more fulsome evaluation record. This is in direct response to the fact that many protests are filed merely to get some additional information about why the award determination was made. It appears that, as fear of protests increased, agencies withheld more information, which increased protests by frustrated contractors who were unable to make a reasonable determination about how the evaluation was conducted or assess the viability of protest grounds. Indeed, companies were forced to protest to determine whether they had protest grounds. So the lack of transparency had the opposite effect of what agencies intended. With the increased transparency that may be recommended by the 809 Panel, scrupulous attorneys can review the record and make better-informed decisions for clients, many times likely advising against filing a protest.
One area to watch, however, is the idea that the government should post competitor proposals on a public or semi-public website. While this would certainly allow for transparency, it would create a race to the bottom on pricing future work, allow for widespread poaching of employees—thus putting newly awarded contracts at risk—and be a violation of the spirt, if not the letter, of the FOIA exemptions, all Trade Secrets Acts, and similar laws. Regardless, it would also likely drive contractors with innovative solutions out of the Federal market. We will have to see how this is proposed by the 809 Panel in its next report, but we are keeping a close eye on this and providing our feedback directly to the Panel itself during forums and closed meetings with stakeholders.
About the Author: Cy Alba is a partner and member of the Government Contracts and Small Business Programs groups. He may be reached at [email protected].