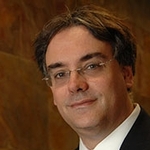 A few months back, my colleague, Michelle Litteken, wrote a blog post titled "Don't Get Lost Filing and Prosecuting CDA Claims." She discussed a decision, Securiforce International America, LLC v. United States, in which the U.S. Court of Appeals for the Federal Circuit held that a federal contractor was required under the Contract Disputes Act ("CDA") to demand a specific amount of money (called a "sum certain") in a CDA claim to its Contracting Officer ("CO") for non-monetary relief if, by granting such relief, the contractor would be entitled to monetary damages. In that case, the contractor requested a declaration from its CO (and then subsequently before the Court of Federal Claims ("COFC")) that the Government improperly terminated its contract, in part, for convenience. However, the contractor did not submit a demand for a sum certain in its CDA claim. Because the contractor's claim would have entitled it to breach damages if it were granted, the contractor could not invoke COFC's jurisdiction over its CDA claim because the claim did not satisfy CDA requirements. A recent decision of the Civilian Board of Contract Appeals ("CBCA") issued in the aftermath of Securiforce shows how failing to include a demand for a sum certain in a CDA claim can prevent a contractor from successfully challenging the denial of its claim.
In Duke University v. Department of Health & Human Services, Duke University ("Duke"), a contractor with the National Institute of Allergy and Infectious Diseases ("NIAID"), requested a decision of its CO as to the interpretation of certain provisions in its contract with NIAID for the recovery of subcontracted indirect costs known as facilities and administrative ("F&A") costs. Although Duke had already incurred unreimbursed F&A costs that pertained to these contract provisions, it did not make any demand for their payment or identify their amount. The CO decided that these F&A costs were unallowable under the terms of the contract.
Duke then filed a notice of appeal of the CO's decision with CBCA, seeking a declaratory judgment on the disputed interpretation of the contract. Shortly after Duke filed its notice of appeal, the Federal Circuit issued the Securiforce decision. CBCA then requested that the parties address whether and the extent to which the Securiforce decision applied to Duke's CDA claim.
In apparent anticipation of the adverse impact Securiforce would have on the viability of Duke's appeal, both Duke and NIAID filed a joint motion to dismiss the appeal, in which Duke stipulated to withdraw its claim, and NIAID stipulated that it would rescind the CO letter as moot. Both parties agreed to stipulate dismissal without prejudice as to the merits and without prejudice as to Duke's right to submit a new claim to the CO regarding the F&A costs. They further stipulated that if NIAID denied a new claim submitted by Duke in whole or in part, Duke would be able to appeal that final decision to either CBCA or COFC.
However, this stipulation did not rescue Duke's CDA claim. CBCA found that Duke had already incurred F&A costs associated with its dispute with the Government and that it could have quantified those costs and stated them in a claim to CO. Thus, CBCA was being asked to interpret the contract in a manner that would permit Duke additional recovery of F&A costs. CBCA noted that a contractor need not submit a monetary claim in connection with a dispute over contract interpretation if the claim would result in the avoidance of future costs. However, here, the non-monetary relief Duke sought would be used to entitle Duke to monetary relief for incurred costs in a separate proceeding. Accordingly, Duke had an uncertified and unquantified monetary claim in violation of the CDA, and therefore, CBCA lacked jurisdiction to hear the appeal. Because CBCA lacked jurisdiction, it could not dismiss the case without prejudice, in accordance with the stipulations by the parties.
As a consequence of this dismissal with prejudice, Duke is likely precluded from seeking the monetary relief that it could have obtained had it demanded a sum certain of its CO for the incurred subcontracted F&A costs. It is thus important to understand CDA requirements and processes fully before submitting a claim or prosecuting an appeal. We at PilieroMazza would be happy to discuss with you all of the potential pitfalls implicit with filing a CDA claim or an appeal.
About the Author: Patrick Rothwell is an associate with PilieroMazza in the Government Contracts Group. He may be reached at [email protected].