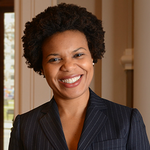 Companies often team together to bid on government procurements in order to boost their chances of being awarded contracts and, if awarded the contracts, to provide greater support to the government than they may be able to provide on their own. While these partnerships usually begin with the best of intentions, far too often they lead to costly and disruptive disputes between the parties. 
The most common types of teaming agreement and subcontracting disputes involve one of the following issues: (1) the amount of work share being performed by each party to the agreement; (2) the length of the subcontract's term and grounds for termination; (3) the solicitation of the other party's employees or customers; and (4) the use of the other party's proprietary and confidential information for matters unrelated to the solicitation or contract on which both parties are working. Disputes often arise because provisions relating to these issues are missing from the agreements, ambiguous, or too vague to be enforceable. When the parties are unable to quickly resolve their disagreements, they could end up in litigation or arbitration, which can be costly and time-consuming processes.
An ounce of prevention can help minimize the potential for these types of disputes to arise in the first place. Carefully drafted teaming agreements and subcontracts that clearly set forth the terms reduce the ambiguity and uncertainty among the parties, which makes disputes less likely to arise. And in instances when they do occur, the disputes should be easier to resolve if the agreements are well-drafted because the language of the contracts should lead to a clear outcome, making the parties less likely to "roll the dice" in litigation or arbitration. 
The parties have the ability to clear up any problematic terms during the drafting phase and prior to the signing of the contracts. However, once the agreements have been executed the agreements and a dispute has arisen, it becomes much less likely that a party will be able to convince the other party to allow it to amend the terms of the agreement, and the party will be stuck with the bad language in its contract. That is why it is so important that companies expend the resources, at the outset, required to draft agreements that include all of the necessary provisions to protect their interest. Otherwise, they could end up spending multiple times more down the road if a dispute arises.
We recently hosted a webinar on how to avoid common subcontracting pitfalls on June 7, 2017 and the details can be found on our presentations page at www.pilieromazza.com/presentations.