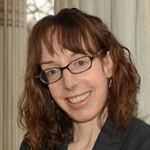 Imagine that after months of diligently working on a proposal for a set-aside contract, you learn that your company has been identified as the apparent successful offeror. Then, a few days later, you receive an email from the Small Business Administration ("SBA") notifying you that another offeror has filed a size protest. The SBA's email cites multiple regulations and instructs you to respond to the protest allegations. The SBA also directs you to complete a lengthy form called the SBA Form 355 and submit various corporate and financial documents. All of this information is due within a matter of days. Failing to submit this information will result in a loss of the contract. 
Responding to a size protest is a stressful situation for any small business. A size protest has serious consequences, an adverse size determination may result in a lost contract and can prevent a company from competing for contracts under the same North American Industry Classification System ("NAICS") code. However, there are steps that can be taken in advance to make the process of defending a size protest less hectic. Some of these measures will ensure that the information the SBA requires is readily accessible. Other steps may help to identify potential bases of affiliation that could lead the SBA to determine that a protested concern is other than small. Addressing these issues now could help a company avoid an adverse size determination in the future. 
Know Your Size. When a contractor submits a proposal, its size is determined on the date of proposal submission. For a proposal submitted in July 2017, for a procurement with a revenue-based size standard, if the company uses the calendar year for its fiscal year, the SBA would look at the company's revenues from 2014, 2015, and 2016. The average of those three years would determine whether the company qualifies as small under a particular size standard. A company's size under a solicitation with an employee-based sized standard is calculated using the number of employees for each of the preceding completed 12 calendar months.
Complete the Form 355. The Form 355 is a seven-page form that asks detailed questions about the company's sales, revenues, ownership, directors, and affiliates. Many small businesses have a difficult time providing the required information. Going through the exercise of completing the form can help to ensure that the information is available. Filling out the form may also identify issues that could cause problems if a size protest were filed. Discussing the form with counsel, who can recommend strategies and solutions, is one way to proactively prepare for a size protest. 
Examine Relationships. Completing the Form 355 involves identifying all of a concern's owners and directors and any other concerns that those individuals may own or control. Those companies are potential affiliates under the SBA's regulations. Similarly, if a family member of an owner or director owns or controls a company, that company may be deemed to be affiliated with the protested concern. Additionally, if a concern obtains the vast majority of its revenues from another business, or it does almost all of its subcontracting with another concern, that could give rise to affiliation. When two companies are affiliated, the SBA combines their revenues for size determination purposes. If a potential affiliate is identified proactively, and a solution is implemented that takes the applicable regulations into account, it may be possible to address the situation before a problem arises.
Organize Your Records. As explained above, when a size protest is filed, the SBA will ask for an array of documents, such as tax returns, financial statements, articles of incorporation, and bylaws. This statement applies to the protested concern and any affiliates. The SBA may also ask for documents to support loans, ownership changes, stock sales, and inter-affiliate transactions. Having those documents organized and available can make responding to a size protest much easier. 
These are a few of the steps a small business can take to increase the chances of successfully defending a size protest. On July 26, 2017, PilieroMazza will be presenting a webinar where these topics and more will be discussed. Learn more about the types of procurements that are subject to size protests; the arguments that may be raised in a size protest; the information an apparent successful offeror is required to produce in response to a size protest; and strategies to minimize the risk of a size protest in a webinar entitled 
The Best Defense Is a Good Offense – Proactive Preparation for Size Protests
.

About the author:
 Michelle Litteken is an associate with PilieroMazza in the Government Contracting and Litigation law groups. She may be reached at 
[email protected]
.