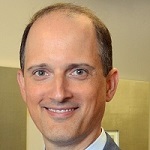 For the first time in 20 years, SBA is proposing an extensive overhaul of its regulations for the HUBZone program. SBA recognizes the difficulty firms face getting into and staying in the HUBZone program, so they are revising the HUBZone rules to provide greater certainty to HUBZone applicants and participants. The proposed rule would reduce the regulatory burdens imposed on HUBZone small business concerns and on government agencies by eliminating ambiguities in the regulations and making it easier for HUBZone firms to understand and comply with the program requirements. This is welcome news for HUBZone firms as well as federal agencies and prime contractors that have struggled to meet their HUBZone spending goals.
There are several big changes in the proposed rule. First, it would allow HUBZone employees to move out of a HUBZone area but remain HUBZone employees for eligibility purposes as long as they (1) qualify as HUBZone employees and work for the firm at the time of certification or recertification and (2) continue to work uninterrupted for the same HUBZone firm. This means that HUBZone firms would be allowed to count these employees as long as they continue working for the company, even if they move and no longer live in a HUBZone.
The second big change is the proposal to eliminate the requirement that HUBZone firms certify their HUBZone status as of the bid and award dates for HUBZone contracts. In lieu of this requirement, SBA proposes to require annual recertification. This would make it much easier for HUBZone firms to determine compliance in their bidding decisions. It has always been very challenging for HUBZone firms to predict compliance, particularly on the date of award, which is difficult to know in advance. If the proposed rule is adopted, firms will have greater certainty because they will only need to be eligible as of their annual recertification date, meaning they will be eligible to bid on and receive awards for any HUBZone contract throughout the year that follows the recertification date.
Another important change is SBA's proposal to redefine the "attempt to maintain compliance" rule to say that HUBZone firms must always maintain at least 20% HUBZone residents when performing on HUBZone contracts, or SBA will propose the firm for decertification. Also, HUBZone maps that were redesignated on or before December 12, 2017, will remain frozen until December 31, 2021, to incorporate the information gathered in the 2020 census.
These are just a few examples of the biggest changes in this comprehensive overhaul. SBA has also proposed changes to the definition of employee, and in what appears to be a further attempt to make it easier for firms to maintain their HUBZone certification, SBA is proposing to remove the requirement to prove intent to live in a HUBZone indefinitely. Instead of the indefinite requirement, SBA would require the employee to currently live in the location full-time and for at least the preceding 180 days. Another helpful change for HUBZone firms is that SBA would round down in certain cases when determining the number of HUBZone employees required for a firm to satisfy the 35% requirement. Currently, if a firm has six total employees, it must have three employees living in a HUBZone. This is because 35% of six is 2.1, and under the current rules, SBA rounds up in all instances. However, under the proposed rule, SBA would round down in this scenario. This means a firm with six employees would only be required to have two living in a HUBZone to satisfy the 35% requirement, making it easier to maintain compliance.
Comments on the proposed rule are due to SBA on or before December 31, 2018, and we encourage interested firms to submit comments. If you would like help preparing comments or if you have questions about the proposed rules, please contact Jonathan Williams at [email protected].
About the Author: Jon Williams is a partner with PilieroMazza and a member of the Government Contracts Group. He may be reached at [email protected].