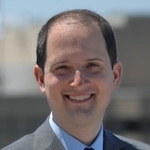 Being and remaining a small business in the eyes of the government is one of the most important considerations for every federal contractor participating in small business set-aside programs. The rules of the contracting game change significantly if your company is small versus "other than small." On April 27, 2018, SBA released a proposed rule that could impact your status as a small business, as SBA goes forward with its statutorily mandated revision of the size standards that dictate the divide between small and large. This proposed rule notifies the public that it has until June 26, 2018, to review and comment on revisions to SBA's Size Standards Methodology white paper. The white paper will govern how SBA reviews what should be considered a small business. SBA seeks comments on a host of issues, including the following:
"Should SBA consider lowering its size standards?"
"Should there be a single basis for size standards—i.e., should SBA apply the number of employees, receipts, or some other basis to establish its size standards for all industries?"
"Should size standards apply nationally or should they vary geographically?"
The comments made in response to these questions, amongst the many others, could help shape how SBA determines size standards for small businesses across the country for years to come. SBA plans to use the revised Size Standards Methodology during its next full update of the size standards, which will occur soon, as required by the Jobs Act passed in 2010. (More information regarding the Jobs Act and SBA's requirements to review size standards is available here: http://www.pilieromazza.com/blog/sba-size-standards-under-the-microscope.) The same is true for inflation adjustments. As such, it is highly likely that SBA will start rolling out proposed increases to the size standards next year. Based on the revisions to the Size Standards Methodology, it is reasonable to expect some major changes to the size standards.
The proposed revisions to the Size Standards Methodology could have big implications for small business size standards. In its revised Size Standards Methodology, SBA is moving away from the fixed number of size standard levels or "bands." Instead, each industry will have its own size standard based on that industry's data, rounded up as necessary. However, SBA will not allow unlimited size standards. SBA will use a cap on the maximum size standard regardless of what the industry data show. SBA reasoned that unfettered use of data to determine size "without a cap would result in very high size standards for some industries, enabling very large businesses . . . to qualify as small at the expense of genuine small businesses that need Federal help the most." Notably, SBA proposed a $40 million cap for revenue-based industries, which is slightly higher than the current standard of $38.5 million. SBA will also have a minimum of $5 million, which is slightly lower than the current standard of $5.5 million. For manufacturing industries, SBA proposed a minimum of 250 employees (instead of 500) and a maximum of 1,500 employees. If you would like a more detailed overview of the proposed changes to the Size Standards Methodology, including SBA's rationale, SBA has provided a high-level summary (Table 2) in the notification.
Prior to discussing the revisions to the Size Standards Methodology, SBA also summarized a series of suggestions it received regarding policy questions such as, amongst others, measures of business size. Unsurprisingly, SBA rejected all of these suggestions, including the exclusion of subcontract pass-through revenue and calculating revenue averages over five years. SBA also rejected numerous comments on ways to help mid-tier firms. Many of these suggestions are the subject of potential proposed legislative efforts to assist midsize firms . Based on the information SBA is seeking in the proposed rulemaking, however, it appears that SBA may have some concerns that it raised size standards too high in the last adjustment. At the very least, small businesses can expect changes in the size standards in the near future.
If you're concerned about facing new competition because your industry's size standard could increase to allow larger firms in, or if you're concerned the line will be redrawn lower than where you currently stand, you should review SBA's proposed rule and the revised Size Standards Methodology, and then submit comments to SBA. Alternatively, PilieroMazza will likely be submitting its own comments, so please feel free to contact us if you would like to discuss your thoughts, comments, and concerns. The authors can be reached at [email protected], [email protected], and [email protected].
About the authors: Jon Williams is a partner with PilieroMazza and a member of the Government Contracts Group. He may be reached at [email protected]. Tim Valley is an associate with PilieroMazza in the Government Contracting and Litigation Law groups. He may be reached at [email protected]. Aditi Dussault is PilieroMazza's Director of Strategic Operations. She may be reached at [email protected].