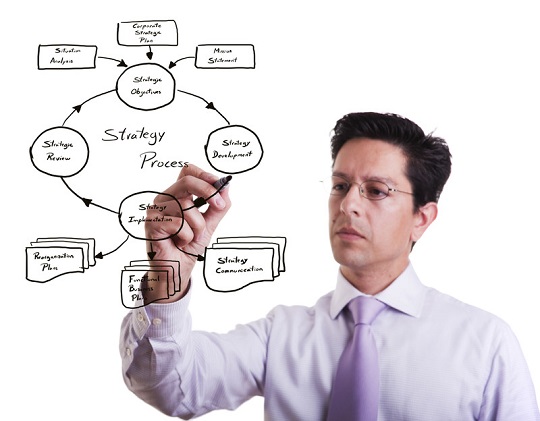 For a small business government contractor ("GC"), its small business size is arguably its greatest asset. In the context of building a saleable business, however, if the GC owner or owners fail to adopt and implement a strategic plan early on in the business life cycle, the GC's small business size could end up operating more like a handicap.  
To put this into greater context, in the world of mergers and acquisitions, particularly lower middle market private company deals in the government contracting industry:
A buyer is buying the projected future cash flow of a target company ("Target");
Once a Target hits the $30 million revenue threshold, it starts to grab the attention of a wider potential buyer pool;
A buyer tends to discount the value of Target's future cash flow from small business set-aside contracts;
A buyer's valuation of the Target is driven by the Target's financials, including future cash flow from contracts, and the 'value' play the Target represents. For example, by acquiring Target will the buyer strategically expand in or reposition into a coveted government agency customer or federal market sector; and
A buyer tends to offer better exit/sale terms where the owner or owners of the GC are not basically the GC; meaning, the GC has a strong management team and key employees.
In order to position itself as a viable and attractive Target to a broader potential buyer pool, the GC would need to tell a compelling financial and non-financial story. The GC's ability to tell this story would be greatly increased if it has been operating based on a strategic plan to grow and build value.
The GC would tell its financial story by way of a strong portfolio of contracts (hopefully the GC is not dependent on one main contract), backlog, contracts waterfall and business pipeline.  
The GC would tell its non-financial story by, among other things, showing:
Deep customer penetration and client relations—in today's M&A market, Targets tend to be rewarded more for being "one mile deep" as opposed to "one mile wide" in customer and client relations; and
A strong management team and key employees—which as to (1) and (2) is where attracting and retaining top talent with various executive compensation strategies is important.
The reality is that typically the owner or owners of a GC are consumed with running the day-to-day operations of the GC and dealing with the most pressing matter in the moment. This leaves little time or opportunity to engage in the development and implementation a strategic plan. 
Without such careful strategic planning, however, the owner or owners may well end up with a GC that is not truly a viable and attractive Target to a third party buyer. And, instead the owner or owners will have a GC that provides for a nice lifestyle as long as the owner or owners are willing to own and operate it, which is not necessarily a bad thing.