By Kimi Murakami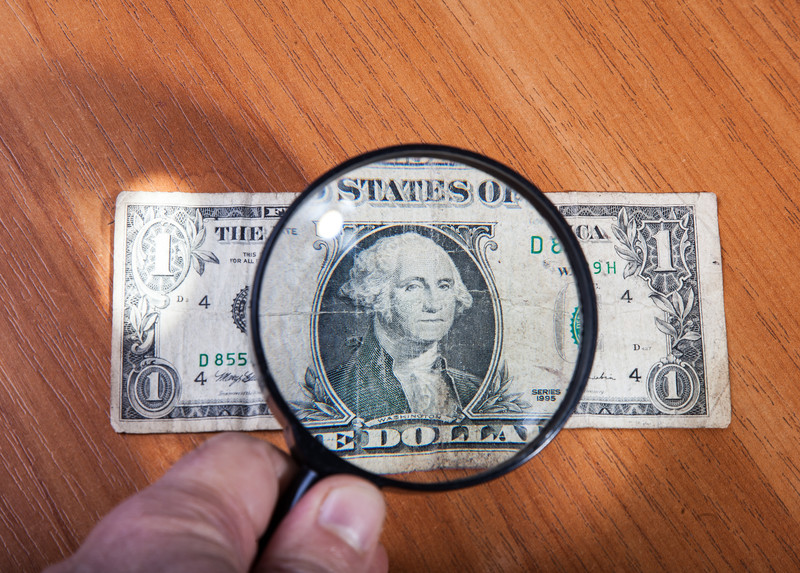 The Committee on Foreign Investment in the United States ("CFIUS") recently issued its Annual Report to Congress regarding transactions that they reviewed during 2014. Below are highlights of trends and issues gleaned from the report, as well as a few best practices that contractors performing work for the U.S. federal government may find interesting regardless of whether your business may soon be the target of a non-U.S. buyer.
What is CFIUS?
To guard against foreign investment that poses a threat to national security, the U.S. government, through the executive branch, has the authority to review all mergers, acquisitions, and takeovers that could result in foreign control of U.S. businesses (authority granted under Exon-Florio Amendment, Section 721, Defense Production Act of 1950, 50 U.S.C. App. 2170, as amended by the Foreign Investment and National Security Act of 2007, Pub. L. No 110-49).
Review of these transactions begins with submission by the parties of a voluntary notice to CFIUS. CFIUS is an intergovernmental committee comprised of twelve agencies of the U.S. government, including the U.S. Departments of Treasury, Homeland Security, Commerce, Defense, State, and Energy. CFIUS is only concerned with "covered transactions" in which a U.S. business will be acquired by a foreign buyer or that will result in the foreign buyer having control over a U.S. business. Upon receipt of a formal filing, CFIUS will conduct a 30-day review and, in most cases, determine that a full investigation is not warranted.
If the transaction raises significant national security issues, CFIUS will undertake a more thorough 45-day investigation. After that review, CFIUS will determine whether the transaction can go forward, and, if so, whether mitigation measures should be put in place to alleviate any national security concerns, or if the matter should be sent to the president to decide whether the transaction can proceed.
Factors Evaluated:
In evaluating whether transactions would pose a risk to national security, CFIUS considers the particular facts and circumstances of each transaction, including factors such as whether there will be foreign control of a U.S. business that:
Has access to classified information;
Is involved in activities related to weapons manufacturing;
Produces certain types of advanced technologies useful in defending national security; or
Provides products or services that could expose national security vulnerabilities including potential cyber security concerns. 
CFIUS will also examine whether the foreign buyer is controlled by a foreign government and whether that country raises national security concerns.
The Ralls Decision – A Cautionary Tale
Close proximity to certain types of U.S. government facilities is another factor that can pose a problem during a CFIUS review. In 2012, for example, President Obama ordered divestiture of a transaction involving a Chinese buyer known as Ralls Corporation. Ralls acquired an interest in a wind farm project in Oregon located near a restricted U.S. Navy weapons systems training facility without first filing a voluntary CFIUS notice.
CFIUS requested that the transaction be submitted for review and ordered Ralls to cease construction of the project, among other demands. After its investigation, CFIUS recommended to the president that the transaction be unwound, and the president issued an executive order demanding divestment and imposing other restrictions and conditions. Subsequent lawsuits brought by Ralls challenging, among other things, the CFIUS review process have been held in favor of CFIUS.
When analyzing whether a transaction with foreign investment raises national security concerns to a level requiring a CFIUS notice, it would behoove the parties to think expansively about the scope of their transaction – such as the proximity of the acquired assets to sensitive U.S. government installations as seen in the Ralls case. Otherwise, the parties run the risk of costly divestment being ordered after closing.
Clearly, this consideration had a chilling effect on the Chinese IT company Unisplendour that decided to pull its $3.775 billion equity investment in the U.S. data storage manufacturer Western Digital. The transaction did not appear to raise any national security concerns where the investment by the Chinese investor was to acquire a small 15 percent ownership interest in Western Digital and no sensitive technologies were involved. Out of an abundance of caution, however, the parties went forward and filed a notice with CFIUS. With the decision by CFIUS to undertake an investigation of the transaction, the parties decided not to move forward with the deal.
Trends From CFIUS' Annual Report
According to the recent Annual Report, the committee reviewed 147 covered transactions in 2014, which was an uptick of 34 percent from the 97 cases evaluated the year before. In about one third of those covered transactions, CFIUS conducted a subsequent "investigation." Cases in the manufacturing sector rose significantly in 2014 to 47 percent of the total cases reviewed. Within the manufacturing sector, computer and electronic products continued to be largest component.
Chinese investors continued to account for the largest number of notices filed with CFIUS from 2012 through 2014, being responsible for almost 20 percent of all notices filed during that three-year period. When combined with notices filed from transactions involving Japan and the United Kingdom, the three countries accounted for 42 percent of the notices filed during that three-year period.
Mitigation Measures Adopted
During 2014, in nine cases, covered transactions were permitted to go forward with mitigation measures applied to address national security concerns. According to the Annual Report, these mitigation measures were applied to acquisitions of U.S. companies involved in the software, services, and technology industries. Those measures implemented in 2014 "required the businesses involved to take specific and verifiable actions" including, for example:
Ensuring that only authorized persons have access to certain technology and information;
Establishing a Corporate Security Committee and other mechanisms to ensure compliance with all required actions, including the appointment of a U.S. government-approved security officer or member of the board of directors and requirements for security policies, annual reports, and independent audits;
Establishing guidelines and terms for handling existing or future U.S. government contracts, U.S. government customer information and other sensitive information;
Ensuring only U.S. citizens handle certain products and services, and ensuring that certain activities and products are located only in the United States;
Notifying security officers or relevant U.S. government parties in advance of foreign national visits to the U.S. business for approval;
Notifying relevant U.S. government parties of any awareness of any vulnerability or security incidents; and
Providing the U.S. government with the right to review certain business decisions and object if they raise national security concerns.   
CFIUS also implemented a variety of measures to ensure compliance with the mitigation plans that were established.
Take-Aways
As noted above, instigating CFIUS review is technically a voluntary process. Skipping a CFIUS review is a calculated risk, however, because it leaves open the possibility that the U.S. government could initiate its own review of a transaction at any time. Erring on the conservative side and choosing to submit a transaction involving foreign investment for CFIUS review provides an inoculation against CFIUS arising later when a transaction is well underway and less flexible in terms of changing structure.
Taking a proactive approach and filing a notice gives the parties the opportunity to address national security concerns early on in a transaction. Moreover, if a transaction involves security clearances and cleared facilities or export controlled defense articles, obtaining those clearances or licenses could be less challenging if the transaction has been cleared by CFIUS. Although the president's decision in the Ralls case is very unusual, it demonstrates that the executive branch will exercise its power when the government believes warranted due to national security risks.
About the Author: Kimi Murakami is counsel with PilieroMazza and focuses her practice on corporate transactions with an emphasis on mergers and acquisitions of government contractors. She also has experience advising on intellectual property matters including trademarks and trade secrets. She can be reached at [email protected].