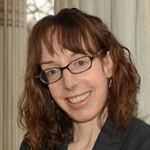 Government contractors have criticized lowest-priced technically acceptable ("LPTA") procurements since LPTA was first introduced as a source selection method. In an LPTA procurement, all offerors that meet the requirements in a solicitation are deemed technically acceptable, and award is based solely on price. Critics of LPTA have argued that this source selection technique does not allow an agency to exercise the type of judgment needed when a contract involves complex requirements or when quality, safety, and innovation are paramount.
The National Defense Authorization Act for Fiscal Year 2019 ("NDAA") suggests that Congress may share this concern. Indeed, Section 880 of the NDAA begins with a statement that the Government will "avoid using [LPTA] source selection criteria in circumstances that would deny the Government the benefits of cost and technical tradeoffs in the source selection process." To accomplish this objective, Congress directed a revision to the Federal Acquisition Regulation ("FAR") to limit the use of LPTA criteria to the following circumstances:
When the minimum requirements can be clearly described in terms of performance objectives, measures, and standards;
When the agency would realize no or minimal additional value from an offeror that exceeds the minimum requirements;
When evaluating the relative desirability of the proposed technical approaches will require no or little subjective judgment by the source selection authority; and
When the agency has a high degree of confidence that reviewing higher priced proposals would not result in an identification of factors that could provide a benefit to the agency.
In such circumstances, the contracting officer will be required to include a justification for using LPTA in the contract file. Under the updated FAR provision, the agency will also be required to determine that the lowest price reflects the full life-cycle costs.
The NDAA also directs agencies to avoid using LPTA source selection criteria in procurements that predominantly involve personal protective equipment; knowledge-based training or logistics services in contingency operations or operations outside the U.S.; or an array of services, including information technology, cybersecurity, and healthcare services.
Notably, these changes are not limited to the Department of Defense. Instead, they will apply to all executive agencies. For this reason, this aspect of the NDAA could significantly impact government contracting. For one, the use of LPTA source selection criteria is likely to dramatically decrease. And, when agencies opt for LPTA, potential offerors may file pre-award protests challenging the determination. Ultimately, this change could signal the end of LPTA for most federal procurements.
About the author: Michelle Litteken is an associate with PilieroMazza in the Government Contracting and Litigation law groups. She may be reached at [email protected].