By Kimi Murakami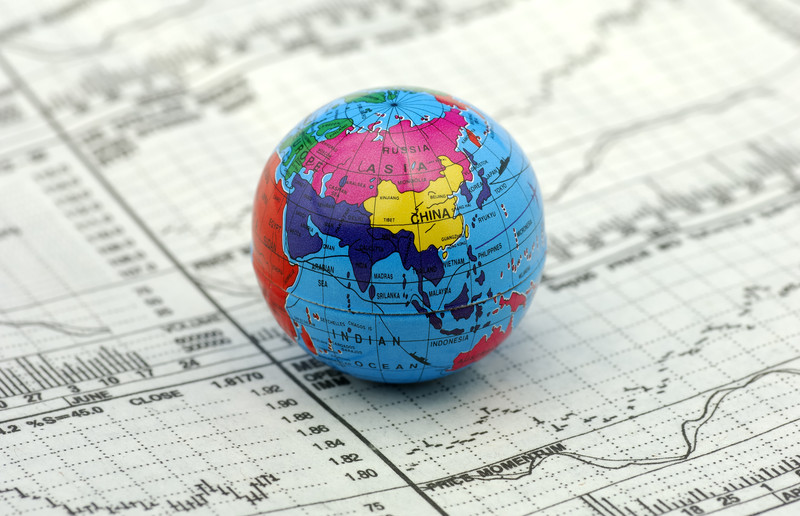 There are two major regimes that govern exports from the United States. One is the Export Administration Regulations ("EAR") administered by the U.S. Department of Commerce's Bureau of Industry and Security and, second, the International Traffic in Arms Regulations ("ITAR") enforced by the U.S. Department of State's Directorate of Defense Trade Controls ("DDTC"). A recent blog article discussed EAR compliance and this blog will address the requirements of ITAR. Similar to issues relating to EAR discussed in our earlier article, contractors must be careful not to inadvertently fall within the ITAR regulations due to the broad sweeping scope of these rules as the penalties for non-compliance can be severe. 
The ITAR regulations implement part of the Arms Export Control Act ("AECA") (22 U.S.C. § 2778), which is the law giving the President the authority to control the export of defense articles and defense services. Found at 22 C.F.R. §§ 120-130, ITAR regulates the export and import of defense articles that are inherently military in design, purpose or use. Defense articles subject to ITAR are specified on the U.S. Munitions List ("USML") found at 22 C.F.R. Part 121. The USML is divided into twenty-one categories of items and defense articles which generally cover all firearms, ammunition and components. Defense items subject to ITAR also broadly includes software and technical data related to defense articles and items designed or modified for military use. 
Similar to the broad sweeping definition for what constitutes an "export" under the EAR as discussed in the other article, ITAR expansively defines "export" as:
Sending or taking a defense article out of the U.S. in any manner, except by mere travel outside of the U.S. by a person whose personal knowledge includes technical data; 
Transferring registration, control or ownership to a foreign person of any aircraft, vessel, or satellite covered by the USML, whether in the U.S. or abroad; 
Disclosing (including oral or visual disclosure) or transferring in the U.S. any defense article to an embassy, any agency or subdivision of a foreign government; 
Disclosing (including oral or visual disclosure) or transferring technical data to a foreign person, whether in the U.S. or abroad; or
Performing a defense service on behalf of, or for the benefit of, a foreign person, whether in the U.S. or abroad.
22 C.F.R. § 120.17. Given the breadth of coverage, unaware businesses could inadvertently "export" and run afoul of ITAR. A U.S. firm with foreign affiliates or personnel must be careful to limit access to ITAR-controlled technology to American citizens or foreign persons who are licensed to receive access. For example, a contractor cannot send technical drawings for a USML-listed item to a foreign vendor to get a quote for manufacture without a license. A contractor cannot discuss technical data about a USML defense article with an engineer of a foreign company without a license, as another example. Contractors must be careful that their employees are also aware of what may constitute an export. 
All entities that engage in the manufacture or export of defense articles and services and related technical data must register with the U.S. government according to Part 122 of the ITAR (22 C.F.R. Part 122). Registration is required for: 
Any person who engages in the United States in the business of manufacturing or exporting or temporarily importing defense articles, or furnishing defense services, is required to register with the Directorate of Defense Trade Controls under §122.2. For the purpose of this subchapter, engaging in such a business requires only one occasion of manufacturing or exporting or temporarily importing a defense article or furnishing a defense service. A manufacturer who does not engage in exporting must nevertheless register. 
22 C.F.R. § 122.1 (emphasis added). Even if no export is taking place, manufacturers of USML-listed items must still register with DDTC. Registration is primarily a means to provide the U.S. government with necessary information on who is involved in certain manufacturing, exporting and brokering activities. Registration does not confer any export rights or privileges, but is a precondition for the issuance of any license or other approval for export. The period of validity for registrations is only twelve months from the date of issuance. 
Once registered with DDTC, exporters must get a license for manufacturing or exporting any item on the USML unless a specific exemption applies. See 22 C.F.R. Part 123. According to ITAR, "Any person who intends to export or to import temporarily a defense article must obtain the approval of the Directorate of Defense Trade Controls prior to the export or temporary import, unless the export or temporary import qualifies for an exemption under the provisions of this subchapter."  22 C.F.R. § 123.1. Licensing of the export of technical data and for the manufacturing abroad of U.S. defense articles is done by a technical assistance agreement ("TAA") or a manufacturing license agreement ("MLA"). See 22 C.F.R. Part 124.
In addition to registering with the DDTC and obtaining any required licenses, contractors should have an ITAR Compliance Program in place. DDTC has issued guidelines for a compliance program that should include elements relating to:
an organizational structure and policies relating to corporate commitment to comply with AECA and ITAR
a methodology used to identify and track ITAR controlled items and technical data
procedures for screening transactions that involve exports
recordkeeping and internal monitoring practices and training 
procedures for identifying violations and internal penalties for violations
See "Compliance Program Guidelines," U.S. Department of State, Bureau of Political Military Affairs, Directorate of Defense Trade Controls, Office of Defense Trade Controls Compliance. 
ITAR also includes a specific list of proscribed countries and the State Department maintains a general policy of denying license applications for exports of USML-listed items to those countries. See 22 C.F.R. Part 126. 
Penalties for ITAR non-compliance can be severe. The State Department has broad authority to take action including civil action with fines and penalties, as well as criminal prosecution with the possibility of imprisonment. If a mistake is made, remedial assistance can be available and ITAR has a voluntary disclosure program if a company becomes aware of a problem. 22 C.F.R. § 127.12.
Compliance is important but achievable with sound legal assistance and should not deter you from considering expansion of your business abroad.
About the Author:  Kimi Murakami is counsel with PilieroMazza and focuses her practice on corporate transactions with an emphasis on mergers and acquisitions of government contractors. She also has experience advising on intellectual property matters including trademarks and trade secrets. She can be reached at [email protected].