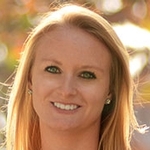 Recently, we wrote about the VA's proposed rule to eliminate its own ownership and control criteria for SDVOSB and VOSB eligibility under the Vets First contracting program. The proposed rule stems from Congress' mandate in the National Defense Authorization Act for Fiscal Year 2017 ("NDAA") that SBA be the sole agency responsible for issuing regulations relating to the ownership and control of SDVOSBs and VOSBs. On Monday, the SBA released a proposed rule regarding the sole definition of ownership and control that would apply to VA, Vets First, and all other Government acquisitions that require self-certification as an SDVOSB or VOSB.
As relevant background, the current VA and SBA regulations regarding ownership and control of an SDVOSB or VOSB vary, particularly with regard to the definition of "unconditional" ownership and control. Under the VA regulations, there is an exception for "normal commercial practices." See 38 C.F.R. § 74.3(b). SBA, on the other hand, does not currently define "unconditional" in the SDVOSB regulations. Instead, it has rigidly adopted the dictionary definition of "unconditional," meaning that there can be no conditions or limitations on control or ownership. As you can imagine, this has posed great concern and confusion as a company could be deemed an SDVOSB or VOSB under the VA's regulations but not SBA's. Indeed, the Court of Federal Claims recently opined in two decisions issued four days apart that one company complied with the VA's regulations but not SBA's, based on a condition in the company's shareholder agreement regarding the sale of shares upon a shareholder's death, incapacity, or insolvency. The full text of the decisions can be found here (SBA) and here (VA).
In response to the NDAA, SBA is now proposing to amend its SDVOSB definitions by incorporating language from VA's regulations and the 8(a) program, including definitions for "surviving spouse," "daily business operations," "negative control," "participant," and "unconditional ownership." Most notably, SBA has proposed to incorporate the "normal commercial practices" exception, currently found in the VA's VOSB regulations and SBA's 8(a) and WOSB regulations. This will likely be a welcome change, particularly for companies with minority owners or those looking to bring in a minority owner or investor to raise capital. SBA is also proposing to add a carve out for "extraordinary circumstances" when determining control, where, while a service-disabled veteran owner may not have full control over his or her company's decision-making process, the firm will not be rendered ineligible. And, taking a step beyond the VA's regulations, SBA has gone further, proposing to incorporate five circumstances in which a service-disabled veteran may not need to have full control over the decision-making process. SBA has cautioned, however, that this list would be exclusive, and it may require firms to provide notice of any supermajority voting requirements in order to simplify eligibility reviews. The five proposed "extraordinary circumstances" include (i) addition of a new equity stakeholder; (ii) dissolution of the company; (iii) sale of the company; (iv) merger of the company; and (v) the company declaring bankruptcy.
Interestingly, SBA is proposing to add two rebuttable presumptions to determining whether a service-disabled veteran controls the company. Under the proposed rule, an owner not working for the firm regularly during normal working hours will be presumed not to control the company. Similarly, if he or she does not live or work near the firm's headquarters or worksites, the owner will be presumed not to control the company. These presumptions, unlike the new or revised definitions discussed above, may not be a welcome change, especially for companies that operate in multiple locations. While this would be a rebuttable presumption, meaning that the service-disabled veteran owner would not automatically be deemed not to control, the owner would still have to present facts and documentation showing that he or she does indeed control the company.
Overall, this proposed regulation will help provide continuity between the programs, and it appears that SBA is moving away from its dictionary definition of "unconditional" when determining the control and ownership of an SDVOSB. SBA is requesting comments on the proposed rule, which are due by March 30, 2018. Please let us know if you have any questions or concerns regarding the proposed rule.
About the Author: Meghan Leemon is an associate with PilieroMazza in the Government Contracts Group at our Colorado office. She may be reached at [email protected].