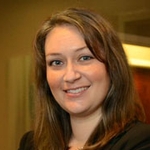 The Civilian Board of Contract Appeals ("Board") recently held that a contractor's claim could serve as its complaint when appealing the denial of that contractor's claim. In K.O.O. Construction, Inc. v. Department of Veterans Affairs, CBCA 6072, 2018 WL 1899353, the appellant, K.O.O. Construction, Inc. ("KOO") filed a nineteen-page, single-spaced, certified claim with various exhibits with the U.S. Department of Veterans Affairs ("VA"). VA did not respond to the claim, and KOO filed an appeal of VA's "deemed denial" of the claim with the Board. After the Board ordered KOO to file a complaint in the appeal, KOO requested that the Board designate its certified claim and the various exhibits that support it as its complaint in lieu of a more formal pleading.
The Board granted KOO's request and designated the certified claim as KOO's complaint in its appeal. The Board noted that its rules permit an appellant to request that the Board "designate the notice of appeal, a claim submission, or any other document as the complaint . . . if such document sufficiently states the factual basis and amount of the claim." The designation is not automatic, as the appellant must request the Board's permission to designate a document as the complaint, and the Board retains its discretion to deny an appellant's request for designation. Also, a complaint must contain sufficient factual matter, if accepted as true, to state a claim that is plausible on its face and to raise a right of relief above a speculative level.
In KOO's case, the Board found that its claim contained sufficient information to satisfy the pleading requirements for a complaint because: it contained a detailed history of the project and of the changes and delays that KOO alleges VA caused, which were the basis of the claim and appeal; the Board could derive appropriate jurisdictional facts from its date, the passage of time that had occurred since its submission, and the representations in KOO's notice of appeal as indicating a "deemed denial" of its claim; and the claim letter contained a breakdown of KOO's claimed damages, supplemented by further breakdowns of specific costs in attachments to the claim letter.
If a contractor can prepare one document that can serve as its claim and its complaint in an appeal of the denial of that claim, the contractor can save significant time and effort (and money) when pursuing that claim. This decision is definitely something to keep in mind when drafting future claims that may be appealed to the Board.
About the Author: Julia Di Vito practices in the areas of government contracts, litigation, employment, and labor. She may be reached at [email protected].