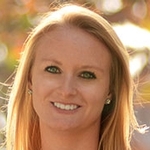 Just one week before taking effect, the Department of Veterans Affairs (VA) issued a final rule on verification guidelines for veteran-owned and service-disabled veteran-owned small businesses, found in the National Defense Authorization Act for Fiscal Year 2017 (NDAA 2017). The final rule implements the NDAA 2017, which placed the responsibility for issuing regulations relating to ownership and control for the VA's verification of VOSBs and SDVOSBs with SBA.
As relevant background, the current VA and SBA regulations regarding ownership and control of a VOSB or SDVOSB contain some variations, particularly with regard to the level of ownership and control the veteran owner must have. SBA's requirements regarding ownership and control are very strictly enforced, meaning there can be no restrictions on the veteran's ownership or control, whereas the VA has somewhat looser requirements. As you can imagine, this has caused confusion among VOSBs and SDVOSBs, as a company could qualify as a VOSB/SDVOSB under the VA's regulations, but not SBA's.
Effective October 1, this should no longer be the case. Rather than having its own definitions relating to ownership and control, the VA's revised regulations will state that ownership and control "is determined in accordance with 13 CFR part 125." To the extent 13 CFR part 125 is limited to SDVOSBs, CVE will apply the same ownership and control criteria to firms seeking VOSB status. As an important aside, we wrote about SBA's issuance of a proposal rule earlier this year, which proposed to revise the ownership and control requirements applicable to SDVOSBs. In the VA's final rule, it was noted that the "VA and SBA consider October 1, 2018 to be the best date for implementation of new unified rules for the programs," suggesting that SBA's final rule surrounding ownership and control should follow shortly. However, SBA's final rule has not yet been issued. Whenever SBA's final rule is issued, this could again change the ownership and control requirements applicable to VOSBs and SDVOSBs. We will keep you posted, but it is a good idea to have your corporate documents checked to ensure compliance.
Among other amendments, the final rule also adopts a revised definition of principal place of business to coincide with the wording in 13 CFR 125.13 and revises the definitions of eligible individual, joint venture, participant, service-disabled veteran, SDVOSB, small business concern, surviving spouse, veteran, and VOSB to have the same meaning given in 13 CFR part 125. Particularly important for joint ventures seeking CVE verification, the VA's regulation currently states that for an SDVOSB joint venture, the SDVOSB partner must receive at least 51% of the net profits. 38 CFR § 74.3(d)(2). However, this does not correspond with SBA's SDVOSB joint venture regulations, which state that the SDVOSB partner "must receive profits from the joint venture commensurate with the work performed." 13 CFR § 125.18(b)(2)(iv). The final rule should help to end the confusion for SDVOSB joint ventures seeking verification.
If you have any questions about the VA's final rule and whether your company will continue to qualify as a VOSB or SDVOSB, we are here to help.
About the Author: Meghan Leemon is an associate with PilieroMazza in the Government Contracts Group at our Colorado office. She may be reached at [email protected].