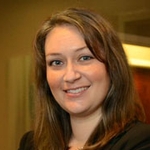 Last year, I wrote about a decision of the U.S. Court of Federal Claims ("COFC") in which it held that the U.S. Department of Veterans Affairs ("VA") must perform a "Rule of Two" analysis to determine whether at least two veteran-owned small businesses ("VOSB") are capable of performing the work at issue before procuring the work through a non-VOSB set-aside solicitation, including through the AbilityOne Program. That case, PDS Consultants, Inc. v. United States, was appealed by VA and the awardee of the challenged procurement. On appeal, the U.S. Court of Appeals for the Federal Circuit ("Federal Circuit") affirmed COFC's decision.
In affirming that VA was required to perform a Rule of Two analysis before issuing a solicitation that was not set aside for VOSBs, the Federal Circuit confirmed that the Veterans Benefits, Health Care, and Information Technology Act of 2006 ("VBA") (38 U.S.C. § 8127(d)), which mandates VOSB set-asides by VA when the Rule of Two is satisfied, takes precedence over the Javits-Wagner-O'Day Act ("JWOD") (41 U.S.C. § 8504), which created the AbilityOne Program and requires federal agencies to procure products and services from qualified non-profit agencies that employ people who are blind or otherwise severely disabled. The Federal Circuit noted that both of these statutes contain a mandatory obligation for either VA (in the case of the VBA) or all agencies (in the case of the JWOD) to award contracts to a certain type of contractor, which means that the statutes are in conflict with each other. The Federal Circuit reconciled the conflict by noting that the VBA contained express, specific directives applicable only to VA, while the JWOD applied broadly to all agencies. As a result, the specific requirements of the VBA take precedence over the broad requirements of the JWOD. Therefore, VA was required to perform a Rule of Two analysis to determine whether the requirement could be set aside for VOSBs before procuring it through the AbilityOne Program if fewer than two VOSBs were found.
This decision applied the precedent set by the U.S. Supreme Court in Kingdomware Technologies, Inc. v. United States that the VA's Rule of Two is mandatory and that VA shallaward contracts to VOSBs if the Rule of Two is satisfied. VA continues to test the boundaries of the VBA and the Kingdomware decision, but the Federal Circuit's decision in the PDS Consultants case made clear that VA cannot escape the VBA by using the AbilityOne Program.
About the Author: Julia Di Vito practices in the areas of government contracts, litigation, and labor and employment. She may be reached at [email protected].