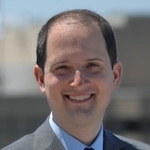 On February 21, 2018, the U.S. Department of Veterans Affairs (VA) issued final rules to amend its regulations that pertain to Economic Price Adjustment clauses for firm-fixed-price contracts, identifying VA's Task-Order and Delivery-Order Ombudsman; clarifying the nature and use of consignment agreements; adding policy coverage on bond premium adjustments and insurance under fixed-price contracts; and providing for indemnification of contractors for medical research or development contracts. These final rules adopt the proposed rule published on March 13, 2017, and will be effective on March 23, 2018. The full text of the final rule is available here.
While the scope of this rulemaking is relatively narrow, VA did make some points of broader applicability in its preamble for this rule. In discussing the public comments received on this rule, VA noted that it has revised its market research process to facilitate the identification of verified, veteran-owned firms. According to VA, its contracting officers will now be able to perform required market research more quickly. As VA explained, the agency "is committed to complying with 38 U.S.C. 8127, ensuring the mission is not compromised, and that contracting officers are making awards in a timely fashion." While this appears to be the right sentiment on the surface, we wonder about the subtext to this quote. It appears VA may be signaling that it is committed to complying with Vets First—as long as the process does not take too long and does not compromise what VA is ultimately trying to accomplish.
Additionally, VA indicated it will consider including guidance on cascading set-aside procedures in VAAR Part 819 when it proposes revisions to that part of the VAAR. Cascading procedures became a big issue last summer in several protests that veteran-owned firms filed against VA's Medical Surgical Prime Vendor formulary solicitations. VA did not give a timetable for proposed revisions to Part 819.
About the Author: Jon Williams is a partner with PilieroMazza and a member of the Government Contracts Group. He may be reached at [email protected].