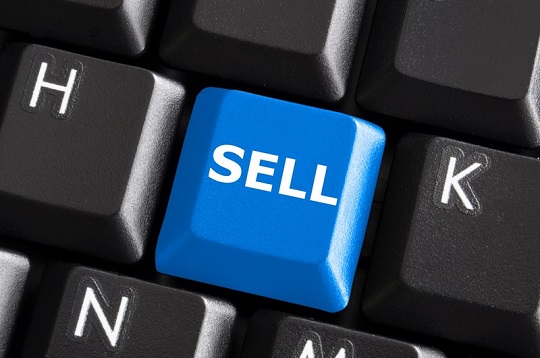 There may be several reasons holding you back from buying another company or from selling your own business. However, there's a new normal in the government contracting space. With increased competition for work, a tight economy, and stricter and more costly regulations requiring compliance, strategic acquisitions as a pathway to faster and more significant growth should be part of the long term strategy considerations for government contractors of all sizes.
The flip side, of course, is that you may be at the opposite end of the life cycle of your business, and it is time for you to take the steps necessary to position your company as an attractive target for acquisition. There may be five reasons keeping you from buying a company or from preparing to sell. We can help you address all of them.
It's intimidating. It can be scary to purchase another company or to be a target yourself, especially when government contracts are involved. How mergers and acquisitions are structured can work smoothly in the corporate world but they may be more complicated when cast in the complex regulatory universe of government contracts.

Generally, an asset sale will require novation of the federal government contracts but a stock sale of the company will not. In the case of corporate reorganizations, there is the muddy grey area of the judicially-created "by operation of law" exception to the novation process. If agreed to by the contracting officer, this exception may come into play allowing for a simpler change of name procedure instead of a full blown novation. Our firm is familiar with these methods for transferring government contracts and we can take away the intimidation factor. 
 

How would I find a target or how would a buyer find me? Actually, you may already be familiar with each other. Often it is the other primes and subcontractors who are performing alongside you who may want to buy your company. Similarly, you may be interested in a competitor who could augment your current skill set, contract base and performance history. If not, there are M&A firms that specialize in exactly this type of corporate matchmaking who are strategic partners with our firm. We would be happy to introduce you. 
 
I don't have enough money to acquire another business. Our firm has counselled many clients on different solutions to structure and gather the resources necessary to purchase another business. An earn-out, for example, based on the achievement of certain future revenue milestones or the award of certain future contracts, is an alternative way to put together an attractive purchase price without an all cash payment being necessary. As with selling anything that you have devoted a great deal of time, talent, and resources to, the value of your company may need to be tempered by an outside third-party valuation. Managing expectations, counselling you through this process, and preparing the documents necessary for the best path forward is part of our firm's expertise. 
 
My corporate documents and other legal matters are a mess. Then let's clean them up. Review of your corporate formation and governing documents are things we advise clients on daily. Payment of outstanding taxes and fees, preparation of required amendments to agreements, as well as clean up of files and records should all be done regularly but running the business takes priority and these administrative matters get neglected. We can help companies clean up and maintain organized corporate records. As a target for an acquisition, all documents, contracts, instruments, procedures, and policies of a company will be subject to a due diligence review by the prospective buyer and it is never too early to get started putting things in order. We frequently do this type of corporate housekeeping for clients.  
 
It's not the right time. It may never be the perfect time but if you start taking certain steps like those discussed above, then it may be the best time to at least start evaluating whether you're ready for a strategic acquisition or sale. Take the leap or at least a small jump. For example, while you may not think it's time to buy an entire company, you may want to purchase one type of contract (together with the assets necessary to perform that contract as required by the novation regulations in the FAR) in order to diversify and gain performance experience with that customer or agency. You may not think, by way of another sample scenario, that you're ready to sell your entire company but maybe it's time to sell part of your business in order to remain a "small business" under certain NAICS codes. We often counsel companies on strategically engaging in corporate reorganization transactions necessary to achieve those goals. 
About the Author:  Kimi Murakami is counsel with PilieroMazza and focuses her practice on corporate transactions with an emphasis on mergers and acquisitions of government contractors. She also has experience advising on intellectual property matters including trademarks and trade secrets. She can be reached at [email protected].