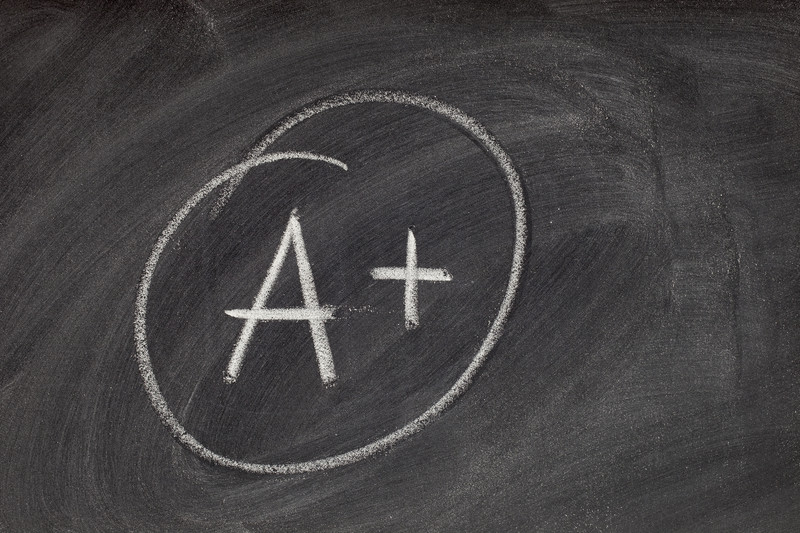 Yesterday, the Small Business Administration (SBA) released its annual small business procurement "report card," identifying how the federal government as whole and major federal agencies measured up in terms of meeting their small business prime and subcontracting goals for the 2015 fiscal year.
The federal government got an "A," as did 18 of the 24 major Federal agencies. And, three agencies (i.e., the Department of Justice, the General Services Administration, and SBA) even got an "A+." 
2015 marks the third consecutive year that the federal government received an "A" rating for promoting small business procurement efforts. The "A" rating means the government is generally doing a good job of meeting its goals to get federal contracts into the hands of small businesses. The 2015 goal for small business prime contracts was 23 percent, which the government exceeded by awarding 25.75 percent of federal prime contracts to small businesses, or $90.7 billion. The 25.75 percent achievement sets the record as the highest ever percentage of federal prime contracts to small businesses.   
Most of the small business sub-categories also fared well in 2015. In particular, SDBs were awarded 10.06 percent, or $35.4 billion, of federal prime contracts–more than double the government's SDB achievement goal of 5 percent. Likewise, the government exceeded its 3 percent SDVOSB and 5 percent WOSB goals, awarding 3.93 percent, $13.8 billion, and 5.05 percent, or $17.8 billion, respectively, of federal prime contracts to SDVOSBs and WOSBs. This marked the first year the government met the WOSB goal.
The government did fall short of its 3 percent goal for HUBZone prime contract awards, with HUBZone firms receiving 1.82 percent, or $6.4 billion, of federal prime contracts in 2015. HUBZone spending has generally declined since 2009, a disturbing trend.
Some agencies showed room for improvement, such as the Department of Health and Human Services, the Department of Veterans Affairs and the National Aeronautics and Space Administration, each of which received a "B" grade from SBA. Still, the fact that no major federal agency was graded lower than a "B" this year is a positive sign for small business contractors. Even the Department of Energy received an "A" after flunking with an "F" for four years in a row.
About the author: Peter Ford is an associate with PilieroMazza in the Government Contracts Group. He may be reached at [email protected].