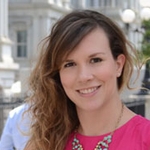 On May 31, 2018, GAO sustained a protest filed by Oracle America, Inc. ("Oracle") challenging the Army's entry into a follow-on production other transaction agreement ("OTA") with REAN Cloud LLC ("REAN"). Oracle alleged that the Army did not properly exercise its authority in entering the follow-on production OTA with REAN. GAO agreed.
The OTA was for the migration of legacy software applications to a commercial cloud service provider. REAN is an Amazon Web Services partner. The initial award was $950 million, but after public outcry, the Army represented that the limit of the value of orders under the OTA would be $65 million.
A public version of GAO's decision has not been released yet, but GAO explained in a press release that it sustained the protest because GAO determined that the Army "did not comply with the statutory preconditions in 10 U.S.C. § 2371b(f) addressing the award of a follow-on production OTA." GAO recommended that the Army terminate REAN's OTA and either (1) use competitive procurement procedures; (2) prepare the appropriate justification to award a contract without competition; or (3) determine whether it is possible to comply with the statutory preconditions for entering into a production OTA.
This decision is notable because OTAs are not considered federal contracts and are not governed by federal contracting statutes, so the ability of GAO to review such an award and the extent of that review was unclear. Furthermore, this decision may dampen the use of OTAs, which are sometimes viewed as protest-proof. OTA spending has steadily increased in recent years, reaching $412 million in FY2017, and the authority dollar thresholds were recently doubled in the FY2018 NDAA.
About the Author: Megan Connor, a partner with PilieroMazza, focuses her practice in the areas of government contracts, small business administration programs, business and corporate law, and litigation. She may be reached at [email protected].