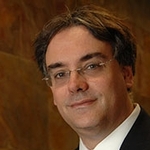 It is generally difficult to win a bid protest by arguing that the awardee proposed personnel that it did not have a reasonable expectation would be available for performance. Such allegations are normally difficult to prove, particularly at the outset of a protest, because the protestor is unlikely to know which personnel the awardee proposed. As a result, these protest grounds have a high risk of being dismissed as speculative. Winning such a protest is, however, possible.
The Government Accountability Office ("GAO") recently sustained a protest, Sev1Tech, Inc., B-416811, B-416811.2 (Dec. 18, 2018), in which the protestor, Sev1Tech, Inc. ("Sev1Tech"), alleged that Solutions Through Innovative Technologies, Inc. ("STI-TEC"), an awardee of a U.S. Coast Guard ("USCG") task order under STI-TEC's OASIS Small Business Pool 1 contract, made a material misrepresentation in its proposal regarding the availability of staff to perform the task order.
The task order was for project management, technical support, and logistics services, so USCG was required to evaluate offerors' management approach and staffing approach as subfactors to an overall technical capability evaluation factor. Under the staffing approach subfactor, offerors were required to submit resumes for all positions to determine whether the qualifications and experience met or exceeded the position requirements. Each offeror's ability to recruit and keep qualified personnel would also be evaluated.
Sev1Tech provided resumes for 18 incumbent personnel and proposed a team comprised of (apparently) 95 percent of the incumbent personnel. It also stated that it met with the incumbent employees on two occasions and negotiated exclusive letters of commitment with them. STI-TEC proposed the names and resumes of 10 of the incumbent staff proposed by Sev1Tech and represented that it had negotiated contingent offers of employment with candidates for each position. It also noted that, with respect to incumbent capture and retention, it had leveraged its relationship with the incumbent personnel and negotiated contingent offers of employment with them.
In the evaluation of proposals, USCG assigned strengths to Sev1Tech's proposal under the management approach subfactor for obtaining letters of commitment from 95 percent of incumbent personnel. Sev1Tech also received a strength under the staffing approach subfactor for the resumes it submitted. STI-TEC received a strength under the management approach subfactor for demonstrating a high likelihood of successfully providing qualified employees. USCG stated that this was for its proposed incumbent capture rates and the large number of incumbent resumes provided in its proposal. STI-TEC also received strengths under the staffing approach subfactor for the resumes it submitted. Ultimately, USCG selected STI-TEC for award, and Sev1Tech filed a protest.
In its protest, Sev1Tech argued that STI-TEC's proposal contained a material misrepresentation regarding proposed personnel; namely, it argued that STI-TEC had no reasonable expectation that the incumbent personnel would be available for performance because it did not receive permission to use the resumes of the incumbent personnel and did not contact them until after the task order was awarded.
Normally, GAO does not review protest grounds regarding whether the personnel offered will perform under the contract because such issues are matters of contract administration. However, GAO does review allegations that an offeror's proposal contains a misrepresentation concerning personnel that has materially influenced an agency's evaluation. A submission of resumes of another offeror's employees in a proposal is not in of itself a misrepresentation where the employees expressed a willingness to consider employment with the awardee before submission of the proposal. But, such a representation cannot be based upon a hope or belief that the offer can make good on the representation.
The record showed that the resumes of the incumbent contained in the proposal were received by STI-TEC from its proposed subcontractor, which maintained a database that included the resumes of staff who performed under a previous task order. Additionally, STI-TEC did not contact incumbent staff until after award. GAO thus found that STI-TEC did not, as it had represented in its proposal, negotiate contingent offers of employment with candidates for each position and did not have prior permission to submit incumbent employees' resumes or a prior expression of willingness by the incumbent individuals to consider employment with STI-TEC. GAO further found that this representation was material because USCG relied upon the resumes of incumbent staff submitted by STI-TEC and that, as a result, the misrepresentation had a significant impact on the evaluation under both the management approach and staffing approach subfactors.
As a result, GAO sustained the protest and recommended that USCG reevaluate STI-TEC's proposal, taking into consideration the misrepresentations regarding the resumes that STI-TEC submitted, and make a new award decision.
While it is not completely clear how Sev1Tech knew that STI-TEC had proposed incumbent personnel, it is possible that the fact that the protestor alleged that it had negotiated exclusive letters of commitment with incumbent personnel was deemed by GAO as sufficiently specific and, therefore, not susceptible to dismissal. In any event, this recent decision demonstrates that it is possible for a protestor to prevail on protest grounds regarding a material misrepresentation in an awardee's proposal.
About the Author: Patrick Rothwell is an associate with PilieroMazza in the Government Contracts Group. He may be reached at [email protected].