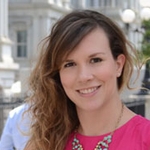 A recent GAO decision upholds a facility clearance in a U.S. Department of Homeland Security ("DHS") solicitation even if burdensome to unpopulated joint ventures. The protester in the case made a common mistake among unpopulated joint ventures: assuming the clearances of the venturers may be attributed to the joint venture, without going through the process of clearing the joint venture. GAO found the cleared status of the venturers was irrelevant under applicable classified information policies.
In Management and Technical Services Alliance Joint Venture, B-416239 (June 25, 2018), a prospective offeror challenged the requirement in a DHS solicitation for a facility clearance. The protester was an unpopulated joint venture and argued that the requirement improperly restricted competition because the joint venture did not have any employees or facilities and did not hold a facility clearance itself. The joint venture partners, however, each possessed the appropriate facility clearance. The protester therefore argued that DHS should allow an unpopulated joint venture to rely on any clearances that its constituent members hold, particularly in situations where all of the members possess facility clearances.
GAO first observed that DHS reasonably justified its requirement for a facility clearance in the solicitation because the statement of work required access and handling of classified information. Next, GAO turned to whether the requirement for a facility clearance was unduly restrictive as applied to unpopulated joint ventures. Upon review of prior GAO decisions and the National Industrial Security Program Operating Manual ("NISPOM"), GAO determined that the clearance requirement was not unduly restrictive.
While the facility clearance requirement for an unpopulated joint venture may be "particularly onerous," GAO explained that "a protester's inability to satisfy a solicitation term does not render the agency's need improper." Further, GAO determined that the "hard and fast rules" of access to classified information are not required to be tailored to accommodate the unique situation of an unpopulated joint venture. Indeed, GAO noted that NISPOM "does not contain an exception for unpopulated joint ventures even in instances where all of the members possess facility clearances." Therefore, GAO concluded that the facility clearance requirement in the solicitation, while burdensome for unpopulated joint ventures, was not unreasonable.
Notably, it is possible for an unpopulated joint venture to obtain a clearance—and nothing in this recent GAO decision suggests otherwise. As I have explained before, a joint venture may be "unpopulated" from SBA's perspective, but "populated" for the Defense Security Service's purposes. The solution is that there must be administrative personnel employed by the joint venture that serve as the joint venture's key management personnel.
If you have any questions about how your unpopulated joint venture can obtain a facility clearance, feel free to contact us for guidance—and be sure to do so well before the proposal deadline.
About the Author: Megan Connor, a partner with PilieroMazza, focuses her practice in the areas of government contracts, small business administration programs, business and corporate law, and litigation. She may be reached at [email protected].