By Dana Livne and John Shoraka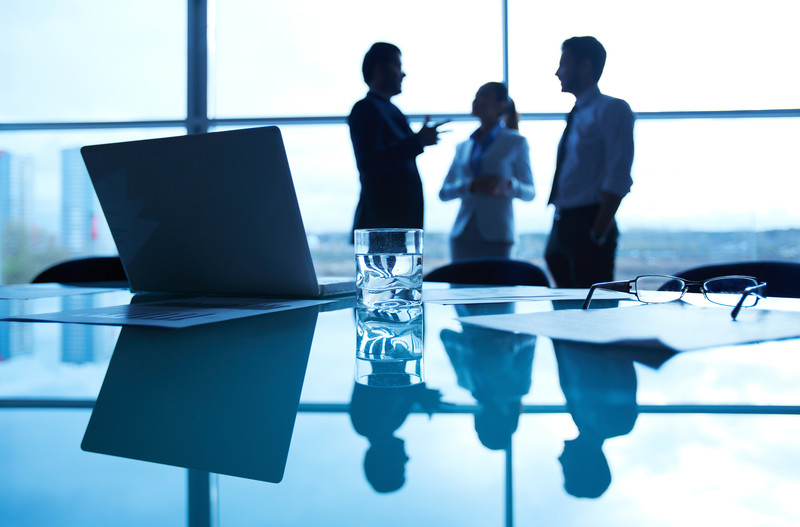 For years the federal government has attempted to increase transparency in the federal marketplace and last month, U.S. Senators Claire McCaskill (D-MO) and Jon Tester (D-MT) introduced a bill that would require the posting online of the exact details of all government contracts worth $150,000 or more. The bill, "Contractor Accountability and Transparency Act of 2017", seeks to implement a "machine-readable, searchable copy of each covered contract entered into by a Federal agency". 
If the bill passes into law, government contractors can expect to be required to provide the public with more information about their contracts than at present. Currently, the contracting data available on USASpending.gov specifies the winner of each contract and the place of its performance, but only offers summaries of the contracts themselves. The new bill will require that any government "contract, subcontract, purchase order, task order, or delivery order for the procurement of property or services" of value $150,000 or above would be posted online in whole no later than 30 days after the government agency enters into the agreement.
Government contractors, just as other companies, place a premium on keeping private information private. Prudent company owners insist on signing confidentiality agreements with vendors and business partners to ensure that confidential information is not disclosed. Generally, information that is categorized as confidential includes information not generally known to the public. For example, information relating to the company's bid rates, product or technology information, or trade secrets. 
Government contractors bidding for contracts that are concerned about posting sensitive contract information online should note that the bill would permit some exclusions. Subject to the approval of contracting officer of the awarding agency, and in consultation with the Director of the Office of Management and Budget, some redactions can be allowed. The bill contemplates allowing government contractors to redact information relating to national security, sensitive and classified information, or trade secrets, or other proprietary information. Note however that information required to be made public under the Freedom of Information Act would not be redacted.
Why is this Happening?
The U.S. federal market is viewed as being less transparent than its counterparts in Canada and Europe. The push for transparency has multiple stakeholders; 1) government watchdogs, 2) businesses working with the federal government, especially small and medium-sized businesses, and 3) the federal contracting workforce.
Government watchdogs have long complained that the Federal Procurement Data System (FPDS) and USASpending, do not provide adequate details and links to either the original solicitation (Federal Business Opportunities) or to the final underlying contract. This lack of transparency, it is claimed, creates an opaque marketplace, where it is unclear what the federal government is actually purchasing and how much it is actually paying for the service or product.
Similarly, medium and small businesses lacking access to federal partners often are at a disadvantage when proposing a mix of products and services and pricing their bids to be competitive. Access to the underlying contracts would shed light on specific product specifications and service configurations as well as pricing, which would allow business to compare apples to apples, bid competitively and price appropriately. 
Several studies have highlighted the fact that the federal government can have hundreds of contracts with the same vendor for the same product or service but pay incredibly disparate prices. Contracting officials blame this on the lack of shareable terms and conditions; the lack of information and historical data on specifically what the government bought and the price paid, puts contracting officials at a disadvantage when negotiating contracts. Several initiatives have tried to address this in the past, including strategic sourcing and category management; however, the best remedy to buying smarter is clearly the open sharing of terms and conditions.
How to Protect Your Government Contracts
The bill, if signed into law as currently drafted, could present government contractors with a number of significant challenges, and government contractors will want to take concrete steps to prepare.
Proprietary information
Companies doing business in competitive industries, rightly value the protection of their proprietary information. While information relating to national security, or sensitive and classified information, will often be clearly demarcated in agreements, information regarding trade secrets and/or other company proprietary information is not so easy to identify and may require a considered approach.  Indeed, simply identifying it as "proprietary" may not be sufficient especially where, as here, the cognizant contracting officer makes all final determinations and there is no requirement that he/she gain the approval to release the information, or to consult with or even notify the contractor as to what information is being released.  Thus, contractors should take any and all steps they can to make the harm of disclosure clear and make it clear that certain information is considered to be a trade secret, as appropriate.
Since a 30-day release window is relatively short, government contractors will want to be in a position to quickly ascertain whether any of their trade secrets and proprietary information could be divulged in any awarded contract in the first few days to ensure enough time to proactively protect certain contact prior to posting. Early preparation, even at the proposal preparation stage, could be crucial. We recommend diligent analysis of the information your company presents to the government agency, with the foresight that if you are awarded the contract, your information could be posted online for the world, and competitors to see, within 30 days.
Determination process and review
As noted, there are a number of unknowns in the bill as drafted. The bill does not currently specify whether there is a time by which government contractors would be notified by the government agency of the information to be posted online. Similarly, the bill does not outline (a) whether the contracting officer needs to seek input from the contractor as to protectable information prior to release; (b) the timeline for the contracting officer's determination on possible redactions; or (c) whether there would be an appeal process or review of such determination.  As such, remains to be determined in a possible later version of the bill, or, if passed, through regulation. The following important questions are also still open: 
What if the contracting officer does not consult or even notify the contractor as to what he/she plans to release or when the release is made?
What will happen in a situation where the contracting officer seeks to post online information that the contractor believes is proprietary? 
How can a decision by the contracting officer be reviewed? 
If a dispute arises based on the decision to post information online, could a government contractor stop (enjoin) the contracting officer from posting the information?
Would actions disputing the contracting officer's determinations fall under the Contract Disputes Act (under which injunctive relief is generally not available), or would it fall under the Administrative Procedure Act in US District Courts (which would have its own problems given that you need a violation of law or regulation and without any requirements such an action would likely fail)?
Those scenarios are not yet addressed by the bill and will hopefully be addressed by the regulations if the bill is signed into law.  In the meantime, we are prepared to provide advice on protecting your government contracts and review them for proprietary or sensitive information. The attorneys at PilieroMazza are available to assist you in navigating any new policies and procedures or to address any questions you encounter, particularly with regard to this new bill. 
About the authors: Dana Livne works in PilieroMazza's Business & Transactions law group. She may be reached at [email protected] . John Shoraka is the Managing Director of PilieroMazza Advisory Services, LLC, an advisory company to help small businesses navigate in the federal marketplace by developing successful strategies to help businesses thrive. He may be reached at [email protected] and more information can be found at www.pmadvisoryllc.com.